TN MOVING STORIES: Transpo News Links from Around the Web
Tuesday, June 24, 2014 - 07:52 AM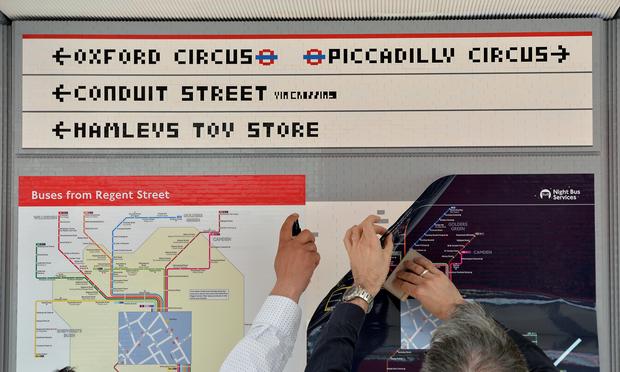 (Transport for London/flickr)
TOP STORIES ON TN:
Can Chris Christie Keep His State From Sinking? (link)
MTA Megaprojects: Behind Schedule and Over Budget (link)
Metro Sets Official Start Date For Silver Line: July 26 (link)
TUESDAY LINKS:
Bridgegate update: investigators are homing in on possible securities law violations by Governor Chris Christie's office. At issue: using Port Authority money to fix the Pulaski Skyway. (NYT)
Why don't white people take the bus in Los Angeles? Is it the "social stigma" — or is it because white folks live in areas with less bus service? (LA Weekly)
A ferry operator is offering Citi Bike discounts to passengers. (AMNY)
Should NYC subway cars have cameras? The city's top cop thinks so. (NYDN)
The NY MTA's transit climate change reinvention committee will meet tomorrow. (Capital NY)
Three upstate New York towns are testing out bike share. (Epoch Times)
San Francisco is deferring a pilot program allowing tech buses to use city bus stops. (SF Examiner)
And Chicago is pushing back a bus rapid transit route until next year. (Sun Times)
Clayton County (GA) is just days away from a public vote on whether or not to join MARTA. (WABE)
The Norfolk-Hampton Roads area of Virginia is sinking — and sea levels are rising. (NPR)
A group of would-be carjackers in Seattle was thwarted by a stick shift. (NYPost)
To celebrate London's 'year of the bus,' the "UK's only Certified LEGO Professional" built a bus stop entirely out of — you guessed it — Lego. (TFL)
And 185 years of iconic London buses paraded down the street. (Wired)
Kate Hinds covers transportation for WNYC News.