TN MOVING STORIES: Transpo News Links from Around the Web
Monday, June 23, 2014 - 07:14 AM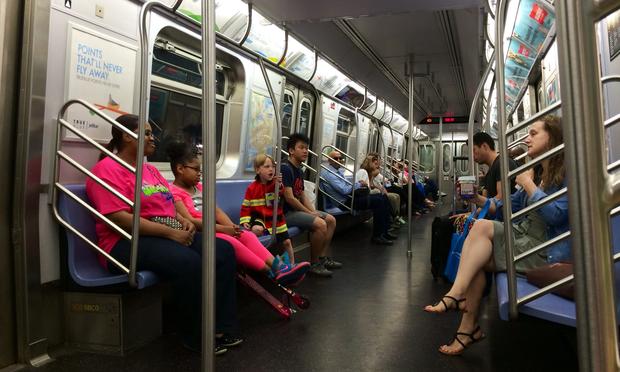 (Kate Hinds/WNYC)
MONDAY LINKS:
A faulty rail was apparently not the cause of the Queens subway derailment in May. (NYDN)
North Jersey's three-city bike share program is delayed. "Potential sponsors apparently grew skittish in the wake of publicity surrounding financial troubles facing New York City's bike-share." (WSJ)
Now over five million cars have been recalled due to problems with the airbags. (NYT)
Study: people living in pedestrian-friendly cities make more money — probably because residents are better educated. (Wired)
Prediction: Global spending on capital projects and infrastructure will shift from West to East, and jump to more than $9 trillion a year by 2025. (Reuters)
Where the subway crime is: the NY Daily News breaks it down for you -- and conjures up some suitably ominous language. "Despite the sun-soaked platform and the saltwater-scented air, an uneasy breeze blows through the Broad Channel subway station." (link)
San Francisco will soon start operating a 'shower bus' for the homeless. (CBS)
Cambridge (MA) just got its first bicycle traffic signal. (Globe)
A top U.K. politician is coming out in support of a high-speed rail link in northern England. (BBC)
Kate Hinds covers transportation for WNYC News.