TN MOVING STORIES: Transpo News Links from Around the Web
Friday, June 20, 2014 - 08:12 AM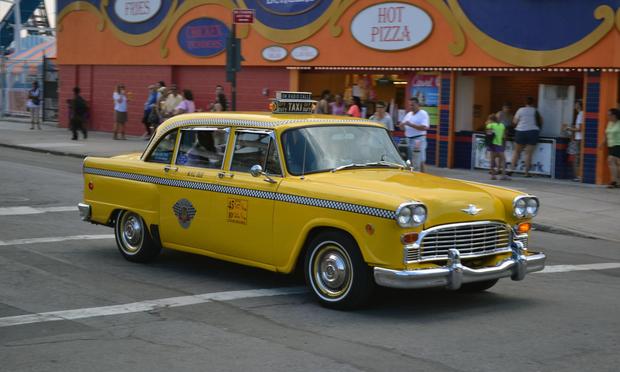 (Matt Kane/flickr)
TOP STORIES ON TN:
Speed Limit Bill Passes Both Houses; Awaits Cuomo's Signature (link)
Vehicles To Yield (Slightly) on NYC Streets This Summer (link)
Two More NYC Subway Lines To Get Scrutinized (link)
Arlington Streetcars Won't Go To Referendum. Now What? (link)
FRIDAY LINKS:
NJ Governor Chris Christie's Port Authority appointees — "not only Samson, but former PA Deputy Executive Director Bill Baroni and his oddball sidekick David Wildstein — all face near-certain indictment." (Esquire)
A gaping sinkhole in Cincinnati almost swallowed a city bus. Pictures! (WCPO)
G.M. is developing an app that would let one driver text another simply by scanning their license plate. (Autopia)
A Central Texas toll road with an 85-mph speed limit is struggling financially — and revenue is only 30 percent of original projections. (AP via CBS/DFW)
NYC taxi officials really, really want illegal cabs off the road. (NY Post)
The Federal Aviation Administration is under new pressure to strengthen new rules designed to combat pilot fatigue. (The Hill)
On this day in transportation history 75 years ago, D.C. added its first pedestrian crosswalk signal to a street. (WaPo)
NYC is less walkable than D.C.?! Listen to the discussion on the Brian Lehrer Show. (WNYC)
Los Angeles is moving ahead with plans to replace concrete sidewalks with rubber ones. (CBS)
In Brooklyn today? Got a hankering to see a bunch of vintage Checker cabs? You're in luck. (link)
The truck driver who hit Tracy Morgan's limousine was speeding. (NPR)
Forty years later, Boston's busing decision is still affecting city schools. Here's how. (WBUR)
Songwriter Gerry Goffin died yesterday. Here's one of his biggest hits:
Kate Hinds covers transportation for WNYC News.