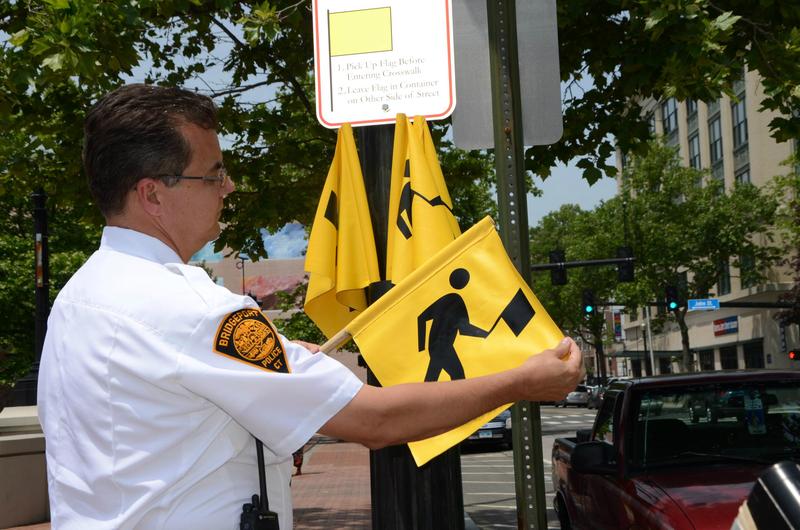 TOP STORIES ON TN:
Ball's In Albany's Court on Speed Limit Bill (link)
The Bus of the Future Will Catch You (link)
THURSDAY LINKS:
"Let your pedestrian flag fly:" Bridgeport is giving pedestrians yellow flags to carry while crossing one street. (WNPR)
The entire NYC subway system came to a brief halt Wednesday due to a power problem. (CBS)
What the spring rains hath wrought: three light rail stations in Baltimore must close for emergency repairs.  (Sun)
An Albuquerque bus driver was fired for engaging in some business time with another passenger. Naturally, this occurred on the bus. (KRQE)
A recent dig on New York's Governors Island found a relic that might have been used in the island's railway system. (DNA Info)
A side effect of America's oil boom: "trains hauling crude oil are crashing, exploding and spilling in record numbers as a fast-growing industry outpaces the federal government's oversight." (Politico)
Meanwhile, the violence in Iraq is driving gas prices higher. (AP via U.S. News)
And there's a bipartisan effort in the Senate to raise the gas tax. (Politico)
Honolulu's $5 billion rail project will yield a train line that might be known as...wait for it...The Train. (Pacific Business News)
Your throwback Thursday audio special, courtesy of the WNYC archives: Listen to a 1954 discussion about cars in NYC. "There will always be a traffic problem in NYC, but we can do things about it to make it less bad."
One student filmmaker, moved by the plight of the legally besieged NYC subway dancer, made a short film about one duo. (Business Insider)
1050.6(c) from Scott Carthy on Vimeo.