TN MOVING STORIES: Transpo News Links from Around the Web
Monday, June 16, 2014 - 07:54 AM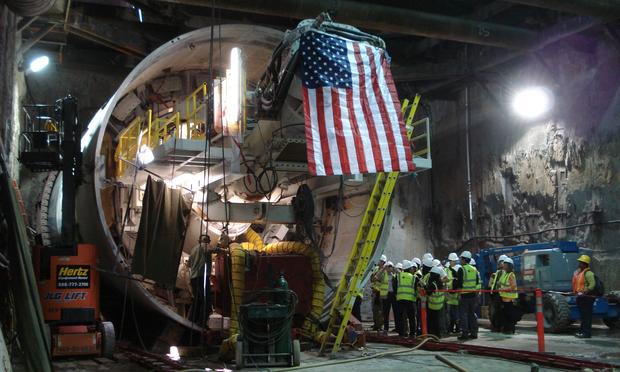 (Eric Fischer/flickr)
TOP STORIES ON TN:
Lower Speed Limits Still Possible for NYC (link)
Hailing a Green Cab in the Forbidden Zone: Riders Say Why Not? (link)
D.C. Transit Union Wants To Organize Streetcar Workers (link)
MONDAY LINKS:
Philadelphia's transit strike ended after one day following the intervention of the White House. Now, workers must stay on the job for 240 days while mediators try to reach a deal. (Philly.com)
Meanwhile, it's day six of the French rail strike, but the government is moving ahead with plans to overhaul the country's rail system anyway. (WSJ)
Twin Cities commuters! Are you riding the new Green Line? (Star Tribune)
"It's like giving birth:" Excavation is over for the San Francisco's Central Subway. (Examiner)
The World Naked Bike Ride: pretty much what you'd expect. (Gothamist)
Russia cut off gas to the Ukraine. PS: 15% of Europe's gas flows through the Ukraine. (NPR)
A Queens pedestrian killed while crossing the "Boulevard of Death" will be honored by a relative embarking on a cross-country bike ride in her memory. (DNA Info)
"I always wanted to be the go-go guy who moves the train." Meet NYC's longest-serving subway operator. (Metro)
Recall notices are now so common, they could be turning into background noise car owners just ignore. (USA Today)
Britain is quadrupling the maximum fine for speeding on motorways -- "from £2,500 to a massive £10,000." Google tells me that's nearly $17,000. (Independent)
Missouri's transportation tax fight is making for some strange bedfellows. (KC Star)
Uber struck a promotion deal with Transformers 4. (Venture Beat)
A Chicago boy was fatally electrocuted while climbing on top of a train in a rail yard. (Tribune)
Too big to sale: the double-decker, 500-seat Airbus A380 just isn't selling. (Marketplace)
"Choo Choo man got soul:" a NYC subway motorman joined in with some subway musicians during a delay on the #1 train. (NYDN)
Kate Hinds covers transportation for WNYC News.