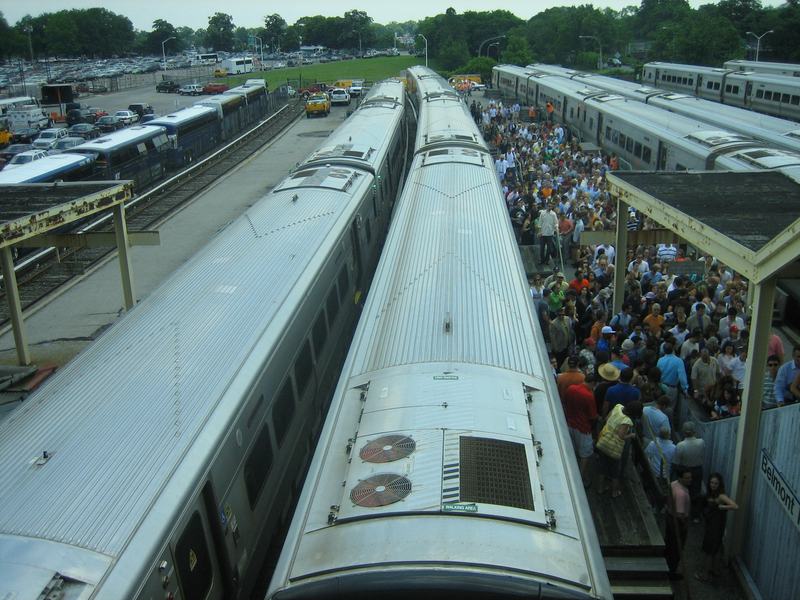 TOP STORIES ON TN:
Rideshare vs. Taxicabs: The Inside Story from Chicago (link)
MONDAY LINKS:
A Boston Globe investigation found that federal regulators can't stay on top of the bus system — meaning many companies with persistent safety violations have been allowed to continue operating. "More than 200 companies with at least one safety alert for serious violations uncovered by local authorities have not undergone a complete federal safety review in at least two years — if ever." (Globe)
Some NYC bike shop owners are blaming declining sales on Citi Bike. "I want to have a viable business, believe me, I don't want to go down in flames," Bliss says. "How would you feel if you had a bakery and someone started giving away free bread all around you?" (Bloomberg)
Meanwhile, New York City's comptroller has a plan to financially stabilize Citi Bike. (Crain's NY)
Sao Paolo's subway strike is continuing today — despite a court order declaring the strike illegal. And it's getting violent, too. (Reuters)
My, a lot of people took Long Island Rail Road to the Belmont. And when a pedestrian bridge closed, the fun really began. And by "fun" we mean "Super Bowl-esque." Still beat driving, though! (NYDN)
Sign up for TN's daily headlines email here.
New Yorkers: service on the G train increases today. (DNA Info)
Chicago is hustling to build out the promised 100 miles of bike lanes before next spring, but some cyclists are wondering about the selection process. Witness this enigmatic quote: "The good news is that we have a protected lane. The bad news is we have a protected lane.'' (Trib)
"It's my road! Move or get hit!" The truck driver who critically injured Tracy Morgan this weekend may or may not have tweeted that sometime prior to the crash. (NYDN)
Gunmen disguised as police officers stormed the Karachi airport and killed 13 people. (AP via Time)
Detroit is going to rebuild a major expressway, and there are six options on the table. "Many downtown employers and suburban commuters want to keep their high-speed freeway access into downtown, but city planners and environmentalists may prefer to lessen the city's dependence on motor vehicles by emphasizing public transit and fewer freeways." (Freep)
Jetpack rentals, driverless taxis and hyperloop warnings: you may see signs for these in the near future. OR WILL YOU? (Signs from the near future; h/t Gizmodo)
Virginia's DMV sent cease-and-desist letters to Uber and Lyft, ordering them to stop operating in that state. (Virginian-Pilot)
California's DMV is bringing back the state's black-and-yellow license plate scheme, first used in the 1960s. (KPCC)
Classic California plate (Jerry "Woody" via flickr)