TN MOVING STORIES: Transpo News Links from Around the Web
Friday, June 06, 2014 - 08:00 AM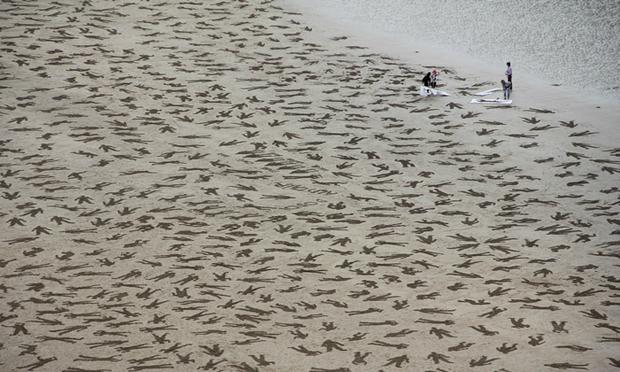 (Sand in Your Eye)
TOP STORIES ON TN:
Riding 'The Beast' Across Mexico To The U.S. Border (link)
More Americans Are Moving for Short Commutes (link)
FRIDAY HEADLINES:
G.M.'s internal investigation into the ignition switch recall found a "pattern of incompetence" (read: they shrugged) but no deliberate coverup. And: 15 employees have been fired. (NYT)
The San Francisco transit sickout is over — and the cable cars (not to mention trains and buses) are running normally again. (LAT)
A former staffer for NJ Governor Chris Christie will testify next week in a Bridgegate hearing-- and then possibly become the state's Attorney General. Wait, what? (Christie Tracker/WNYC)
California's Kings County has filed suit against the state's high-speed rail line. (Fresno Bee)
SEPTA workers have voted to authorize a strike — which could come as early as next week. (Philly.com)
Four members of Wisconsin's drunk driving task force have quit, saying the whole process was a hollow sham. (Journal-Sentinel)
OY OY OY: 30 photos that give new meaning to the phrase 'crowded commute.' (Business Insider)
D.C.'s mayor is unhappy the Council cut funding for the city's streetcar program, and he wants to look at congestion pricing. (WAMU)
Secrets of a UPS driver who has worked the Midtown route for over 46 years — without having an accident. Limit left turns, check your mirrors, and drive like "grandma." (WSJ)
Super fascinating: London's subway tunneling machines not only dig, but build as they go. "Five-foot-thick slabs of curved concrete are moved from the back of the machine to a rotating hydraulic arm just behind the cutting face. The arm lifts and bolts each piece into place, forming new rings of the subway tunnel. If things go well, the boring machine can advance about 2 feet per hour, leaving behind it fresh new concrete linings, like a snake sloughing off its skin." (Bloomberg)
Sharknado 2: we're gonna need a bigger Citi Bike. (In case you can't handle the entire :20, fast forward to :15. h/t Gothamist)
Kate Hinds covers transportation for WNYC News.