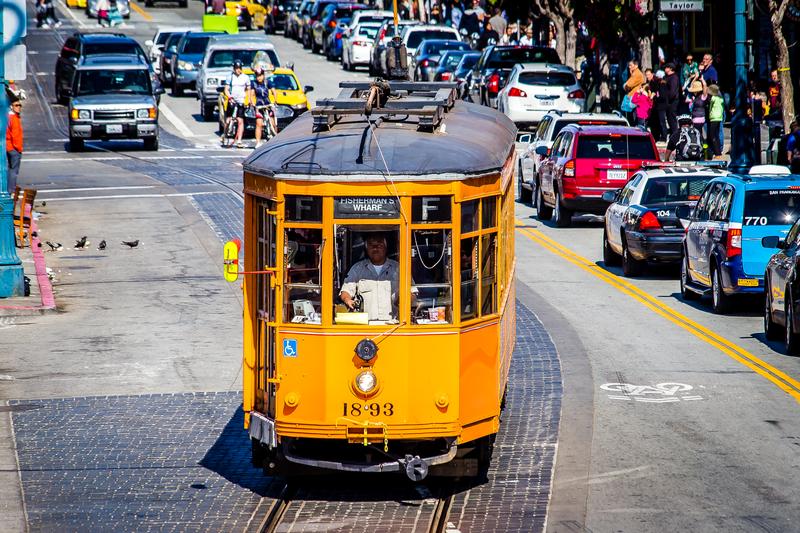 TOP STORIES ON TN:
MTA Drivers Are Training to Avoid Collisions — But Is It Working? (link)
What are those little orange things on top of NYC streetlights? A city mystery, solved! (link)
TUESDAY LINKS:
All of San Francisco's cable cars and two-thirds of its bus service are halted due to a worker sickout. (SF Gate)
Sacramento is beefing up security on its light rail system on nights and weekends "in response to feedback from riders that they don't feel safe during those off-peak hours." (SacBee)
A Queens-bound #7 train mysteriously filled with smoke this morning. (NBC)
Your name here: London's bike share program is looking for a new sponsor. (Road.cc)
Is our vehicle recall system broken? While you ponder that, consider this: more than 3.5 million cars are listed for sale online now with open safety recalls. (Freep)
John Waters will be on the Brian Lehrer Show this morning to talk about his experiences hitchhiking across the country. (WNYC)
The FAA may allow filmmakers to fly non-military drones. (The Hill)
The Cato Institute says that in many cities, double-decker buses should be used in place of rail. "Part of the problem is that cities are putting light rail in places where there isn't a lot of demand for transit in the first place." Hmmm. (USA Today)
"A 29-year-old pedestrian in Madison nearly got run over by an SUV and when, after he slapped the vehicle in frustration, three men exited and beat him, breaking his nose, police said." (Milwaukee Journal-Sentinel)
WNYC reporters Kat Aaron and Jenny Ye will be doing a reddit AMA ("Ask Me Anything") today at 11 a.m. ET on when and why traffic deaths happen in NYC. Join us to ask any questions you have about Vision Zero, speed cameras, the WNYC newsroom, and anything else! We'll post the link for the AMA shortly before the AMA begins.
The must-have wardrobe accessory for those in the business, according to @transportgooru (click for bigger image)