TN MOVING STORIES: Transpo News Links from Around the Web
Friday, May 23, 2014 - 08:08 AM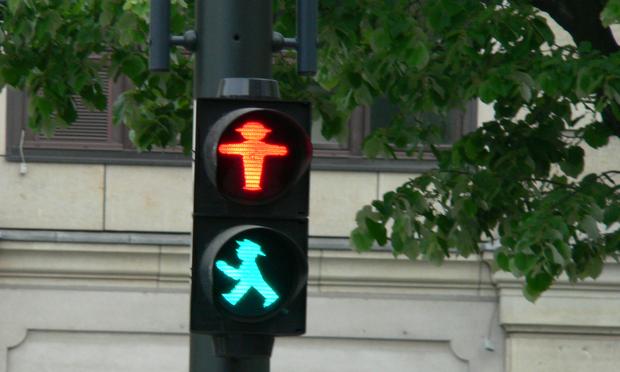 (Leigh Spencer/flickr)
TOP STORIES ON TN:
Did the City's Flawed 911 System Delay Response to Deadly Metro-North Train Derailment? (link)
NYPD Tickets for Dangerous Driving Up (link)
Happy Memorial Day Weekend, Beartooth Pass Drivers (link)
As H Street Changes, Can Long-Time Residents Stay? (link)
FRIDAY LINKS:
L.A.'s MTA did, as predicted yesterday, vote to increase fares. (L.A. Times)
"For decades, Berlin's pedestrian crossings have been ruled by squat red and green men wearing hats." Now, those pedestrian signals might see some gender equality. (BusinessWeek)
Two U.S. Senators introduced a bill that would eliminate a $35 million maximum civil fine on automakers for safety violations or failing to report known defects. (Freep)
There will be no bike share in Baltimore until 2015. (Baltimore Magazine)
Bankruptcies and mergers have been very very good to me: U.S. airlines are now the world's most profitable. (Bloomberg via SMH)
Could water buses be the next transit trend? (Ed. note: PLEASE YES I HOPE SO.) (Treehugger)
Prediction for the 2014 hurricane season: meh. (NYT)
Kate Hinds covers transportation for WNYC News.