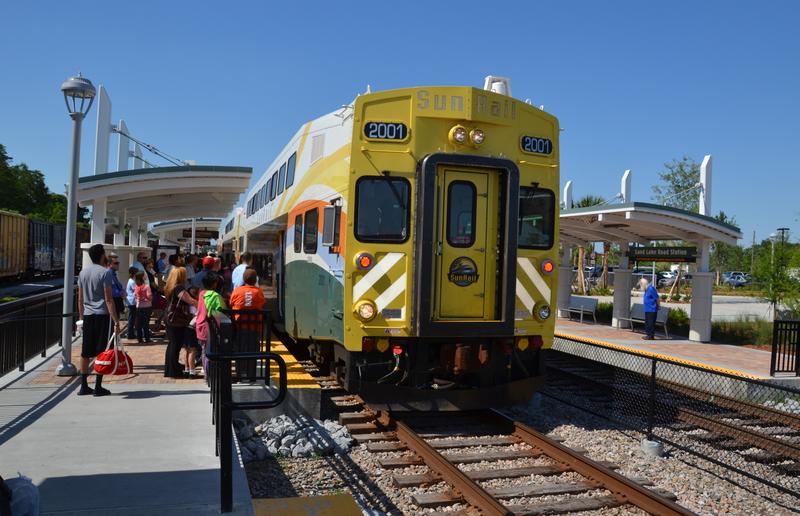 TOP STORIES ON TN:
Pedestrian Deaths Can Be Prevented Through Street Redesign, Group Says (link)
NYC Transit Workers Approve Contract (link)
D.C. Metro to Take Control of Silver Line Next Week (link)
TUESDAY LINKS:
Is Albany ready for a crude oil train accident? Look at this photo of a train next to a playground and ruminate on that for a while. (Innovation Trail)
Detroit is getting closer to a streetcar line. (Detroit News)
Wisconsin must spend $13.5 million on transit to settle a lawsuit over an interchange project. (Milwaukee Journal Sentinel)
Following two weeks of insanely popular free rides, Florida's SunRail commuter train is now open for revenue service. (WMFE)
A collision between a cargo train and a passenger train near Moscow has killed at least five people. (AP)
China's plan to build a high-speed rail line going from China and under the Bering Strait to Alaska is technically possible -- but has 'financial disaster' written all over it. (The Week)
Former U.S. DOT secretary Ray LaHood is joining an infrastructure investment firm. (NYT Dealbook)
Who is still using leaded gasoline? 167,000 small planes, which emit nearly 500 tons of lead a year. "About 16 million people live and 3 million children go to school within a half-mile of an airport where leaded avgas is sold, the EPA estimates. Most are from low-income, minority households that already face increased health risks from exposure to lead paint." (Chicago Tribune)
Today is National Transit Call Congress Day. From the Amalgamated Transit Union: "Call your Member of Congress to tell them "I ride a bus or train to work. Public transit needs more federal funding. I am calling to seek your support for increased funding for public transit in the transportation funding bill."
On this day in transportation history back in 1899, a man was arrested on Lexington Avenue in Manhattan for speeding -- the first such arrest in the country. He was going 12 mph in an 8mph zone. (NYT)