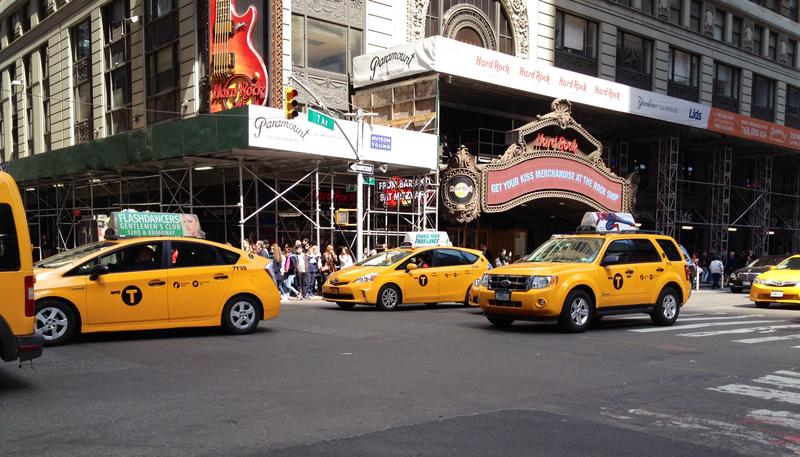 TOP STORIES ON TN:
'Sweeping' Safety Reforms at Metro-North (link)
What's Missing On Bike To Work Day? Data. (link)
Illinois Moves to Rein In Ride-Sharing (link)
MONDAY LINKS:
A bill to expand transit tax benefits for commuters is being held up in the Senate. (Journal News)
Somewhere, some city is building a major infrastructure project that's on budget. It's not San Francisco's Transbay Transit Center, though. (Chronicle)
NYC's Second Avenue subway won't open until 2016, but it has already seen a marriage proposal. "Just like the Second Avenue subway has taken a long time, I've also been waiting a long time," he said. "Will you marry me?" (NYPost) Yes, the Post worked 'tunnel of love' into the lede.
From $20,000 worth of gold bars to a dog named Boo Boo: tune into the Brian Lehrer Show this morning to hear things New Yorkers leave behind in taxis. (WNYC)
Thirty-one children were killed in a bus fire in Colombia. (CNN)
General Motors must pay a $35 million fine over its handling of a recall of more than 2 million vehicles for ignition switch problems. (NPR)
Also part of that agreement: disclosure. Like this G.M. memo to employees back in 2008: don't use words like "deathtrap" when discussing vehicles that could be recalled. Also on the no-fly list: "decapitating, evil, Kevorkianesque, Kurt Cobain, inferno and crippling." (The Hill)
Fare dodging is an organized business in Stockholm, complete with a profit-turning club. (NYT)
Well, here's a novel way to protect your personal space while riding transit: a motor-powered dress that opens up like an umbrella when it senses someone getting too close. (h/t the Verge)
Urban Armor# 2: The Personal Space Dress from Kathleen McDermott on Vimeo.