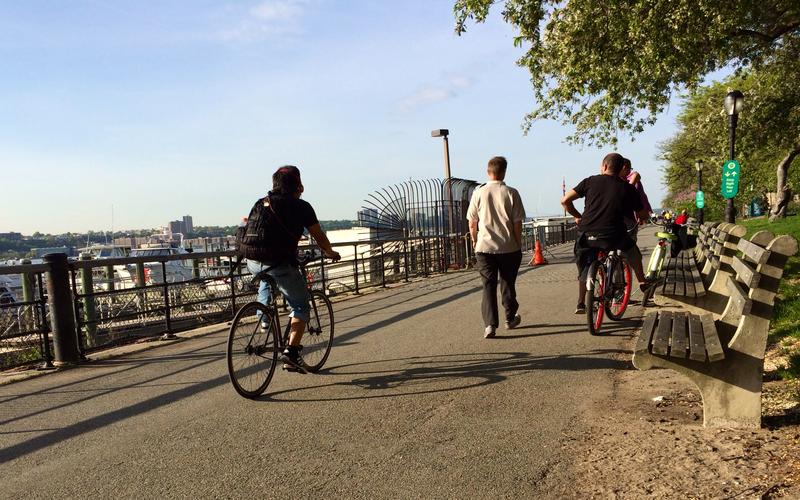 TOP STORIES ON TN:
Sleep Derailed: Fatigue Plagues Train Workers (link)
Price Tag of Proposed Arlington Streetcars Increase -- and So Do Ridership Projections (link)
FRIDAY LINKS:
Happy (if soggy) Bike to Work Day!
Rain be damned: the U.S. Secretary of Transportation will still participate.
A little rain doesn't bother @SecretaryFoxx! He's out enjoying the crowds at Freedom Plaza #bikedc #btwd2014 pic.twitter.com/ppx6wtYT99

— goDCgo (@goDCgo) May 16, 2014
NYC Mayor Bill de Blasio is putting the brakes on the city's outer borough taxi program. (Capital NY)
Ten thousand gallons of crude oil spilled onto Los Angeles streets and buildings after a pipeline burst. (KPCC) Which raises a good point: where are the city's pipelines? Everywhere.
E-bikes are emerging as a huge hazard in China, where traffic crashes are already the leading cause of death for 15-to-44-year-olds. (Bloomberg)
Alec Baldwin, unrepentant bike scofflaw. The New York Post has a photo of him riding on the sidewalk.
"I took a ride in Google's self-driving car." The goal for the 25-minute cruise around Mountain View: "avoid having to hit the kill switch." (The Verge)