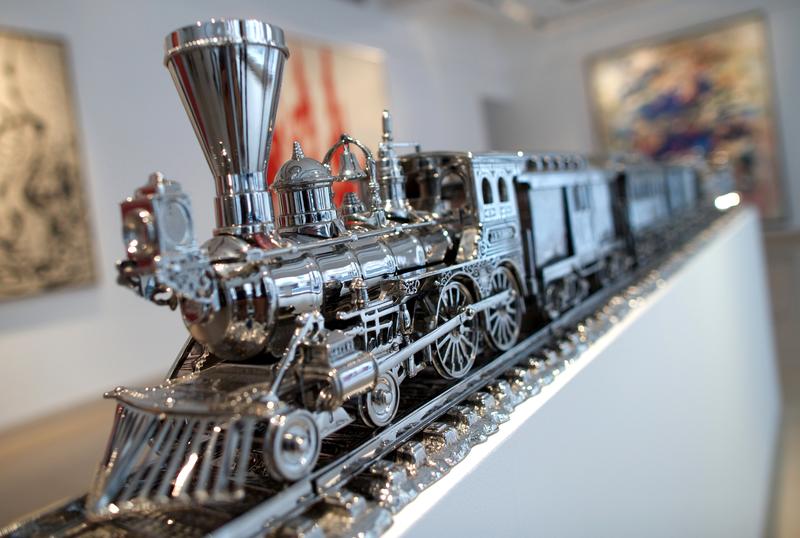 TOP STORIES ON TN:
Obama Urges Infrastructure Push in Tappan Zee Speech (link)
Sleep Derailed: Fatigue Plagues Train Workers (link)
Life is About to Get a Little Better for L Train Riders (link)
THURSDAY LINKS:
Despite a flurry of action from the White House -- including a presidential scolding -- the House isn't exactly wading into the transportation funding fray. (The Hill)
More children are killed in drunk driving wrecks in Texas compared to other parts of the country, and the young victims are usually riding in the vehicle with the impaired driver. (Houston Public Media)
The jitney business is booming in urban New Jersey. (Marketplace)
NYC may use a true BRT line to improve transit to LaGuardia Airport, but one group is holding out for a subway connection. (NYDN)
A lawsuit over how to distribute $225 million earmarked for road repairs in Texas oil field counties means the money will sit idle for months. (Texas Tribune)
A bourbon-filled steel train sculpture sold for $33.8 million. (Slate)
Salmoning, sharrow and Idaho stop: learn the lingo of cycling. (NPR)
Some transportation planners are using a fitness app to help them understand how to improve cycling infrastructure. (Smart Cities Council)
When a safety group asked the people of Belgium to help map traffic safety hot spots, the response was immediate. (Fast CoExist)
It will get a little easier to take transit to a Twins game this weekend: a new light rail platform is opening at the stadium. (Star Tribune)
The 9/11 Memorial museum will be dedicated today.