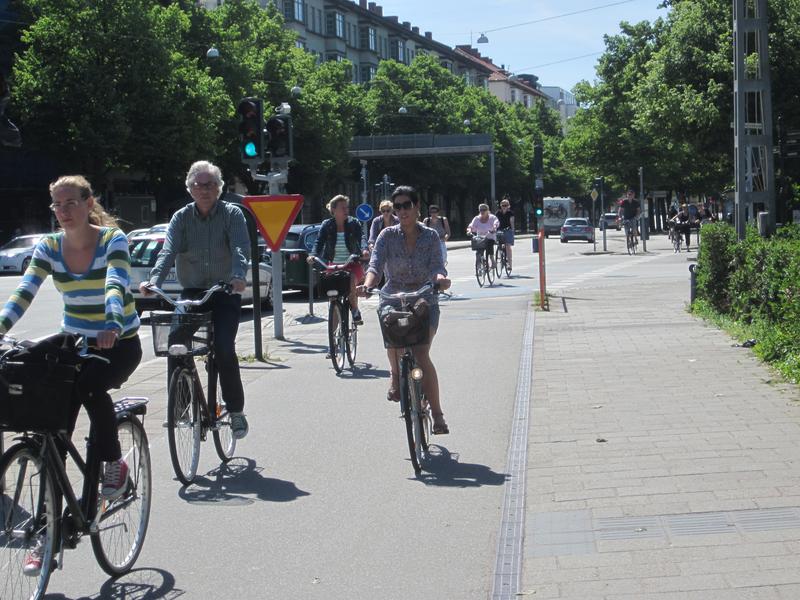 TUESDAY LINKS:
"You should be able to make mistakes without being punished by death." How Sweden -- the originator of the Vision Zero approach to traffic safety -- reduced that country's traffic fatality rate to one-third of New York's. (NYT)
Three people and the rail company whose train exploded in Lac-Mégantic, Quebec, last summer will be charged with criminal negligence. (Globe and Mail)
A bus carrying the San Antonio Spurs collided with a Portland bus. (Oregonian)
To stave off massive bus service cuts, the mayor of Seattle will propose a new city tax. (Seattle Times)
What U.S. DOT Secretary Anthony Foxx likes: basketball, gumbo, Game of Thrones, and Treasury Secretary Jack Lew. (WaPo)
What U.S. DOT Secretary Anthony Foxx wants: the passage of a healthy four-year transportation bill. (Reuters)
Squee alert: Police stopped traffic on the Long Island Expressway so that a mother goose and her goslings could safely cross the road. (Newsday)
How Los Angeles is trying to make the city more bike-friendly: it's building out the bike master plan. (KPCC)
Pepsi turned a London bus stop into a mind-melting experience. Is it reality? Is it fantasy? Or is it Pepsi?