TN MOVING STORIES: Transpo News Links from Around the Web
Friday, May 09, 2014 - 08:00 AM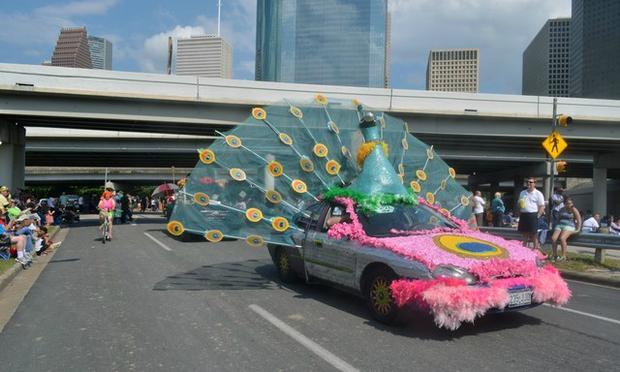 (Mike Herrera)
TOP STORIES ON TN:
Bike Share Lessons: Men Are From Midtown, Women Are From Brooklyn (link)
Boise Bikes More Than New York (link)
FRIDAY LINKS:
California approved the Fresno-Bakersfield section of its high-speed rail line. (Fresno Bee)
But: its cost has increased by $1 billion. (L.A. Times)
Five days, 50,000 riders: if you want to ride Florida's new commuter rail line, you might want to wait until the excitement wears off. (WMFE)
There can only be two: Tesla's quest to build a "gigafactory" is spurring the automotive equivalent of a bake-off. (Forbes)
The Seattle region's transit agency is paying the University of Washington $43 million to mitigate the effects of light rail running in a tunnel through campus. (Seattle Times)
And the owners of 60 homes near the construction site of New York's new Tappan Zee Bridge have been told they are eligible to receive money for sound-reducing windows and doors. (Journal News)
The Eurotunnel is 20 years old. (The Economist)
Broken-down airplanes become makeshift playgrounds (not to mention sources of scrap metal income) for kids at an airport in the Democratic Republic of Congo. (MN Chic)
China is considering build a high-speed rail line to the U.S. As in "begin in north-east China and run up through Siberia, pass through a tunnel underneath the Pacific Ocean then cut through Alaska and Canada to reach the continental US." What's unclear: whether China has spoken to the U.S. or Russia about it.  (Guardian)
The troubles with Delhi's BRT system have tainted the country's perception of transit as a whole. "BRT buses and subway systems are now being portrayed in Indian newspapers as adversaries fighting for municipal funding." (Yale e360)
See a cone, drop the phone: Virginia wants drivers to pay attention in construction zones. (WAMU)
A Massachusetts driver was ticketed for using a mannequin in the passenger seat in order to drive in a carpool lane. (AP via WBUR)
Happening tomorrow: Houston's annual Art Car parade, the most Texan of art forms. (Houston Public Media)
Kate Hinds covers transportation for WNYC News.