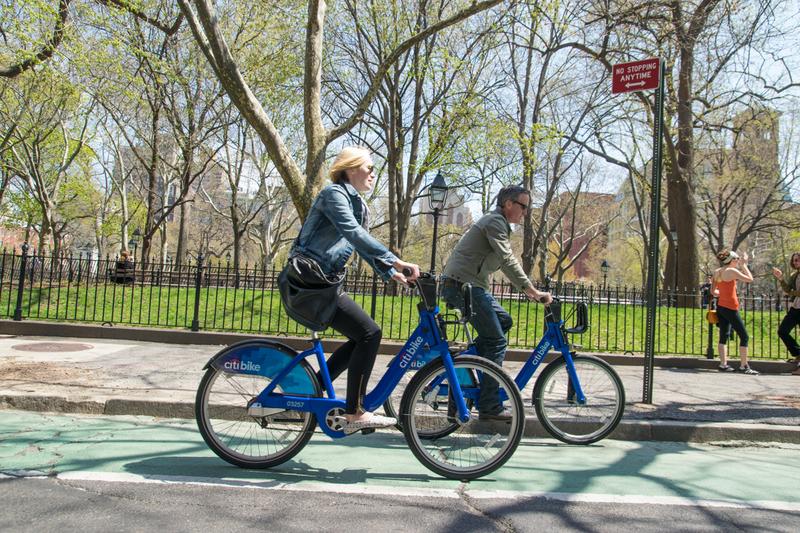 TOP STORIES ON TN:
D.C. Regulators Try To Tackle 'Rideshare' Insurance Confusion (link)
Devil Is In the Details of NYC Traffic Safety Bills (link)
FRIDAY LINKS:
The company that operates New York City's bike share may get a new investor — which could lead to expanding the system and fixing the software. (WSJ)
A NJ shore road destroyed during Sandy is being rebuilt with bike lanes. (Star-Ledger)
A subway crash in Seoul injured 200 people. (Reuters)
Pittsburgh is expanding its network of 'smart' traffic signals — lights that communicate with each other to minimize wait time for drivers. Transit and pedestrian upgrades coming in the next version. (Post-Gazette)
You go, girls: Afghanistan now has a female cycling team. (NPR)
Tesla is not only building a 'gigafactory,' but it's "stealthily" adding a second California facility as well. (Venture Beat)
Behold: an inflatable car seat. (Fast CoExist)
A group of sailors and entrepreneurs just got a grant to make San Francisco the first city in the nation to run wind-powered ferry service. (Chronicle)
A Florida man who drove around with a cell phone jammer has been fined. "Humphreys said he was seeking to prevent drivers from talking on cell phones." (Tampa Bay Business Journal)
By popular demand, the video of a street collapse in Baltimore after this week's heavy rains. Pro tip: focus on the last 15 seconds, and turn the speaker volume down.