TN MOVING STORIES: Transpo News Links from Around the Web
Tuesday, April 29, 2014 - 08:00 AM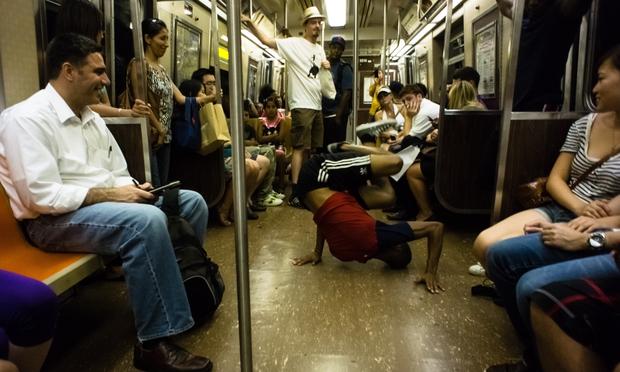 (Dan Nguyen/flickr)
TOP STORIES ON TN:
Animals on Amtrak: It's Happening. (link)
Trouble in the Suburbs (link)
New York Assembly Votes to Authorize Speed Cameras (link)
Senator: Port Authority Being Raided by States (link)
Uber On Defensive in D.C. As Regulators Weigh New Rules (link)
TUESDAY LINKS:
Transit ridership is at a five-year high in San Francisco − but the system is struggling with on-time performance. (KTVU)
Google's self-driving car has mastered city streets. P.S.: it treats bicyclists and pedestrians better than you do. (Google Blog, Slate)
Amtrak dropped its sponsorship of the Los Angeles Clippers. (Politico)
The proposed bus system across the new Tappan Zee Bridge got $20 million in funding from NY Gov. Cuomo. But "this certainly cannot be the only money going forward."(Journal News)
So far this year, police have busted 46 dancers and acrobats on the NYC subway system -- and 371 panhandlers. (NY Post)
Phoenix is moving forward with plans to expand its light-rail system. Paying for it, however, is going to be a challenge. (Arizona Republic)
Real-time bus arrival information has come to Houston. (KUHF)
Workers are staging a 48-hour strike on the London Underground. (Bloomberg)
Got a flat tire on your bike? Call AAA. (In some states.) (Patriot News)
A former NJ Transit customer service phone line was reassigned to a sex chat line, with predictable results. (CBS)
Kate Hinds covers transportation for WNYC News.