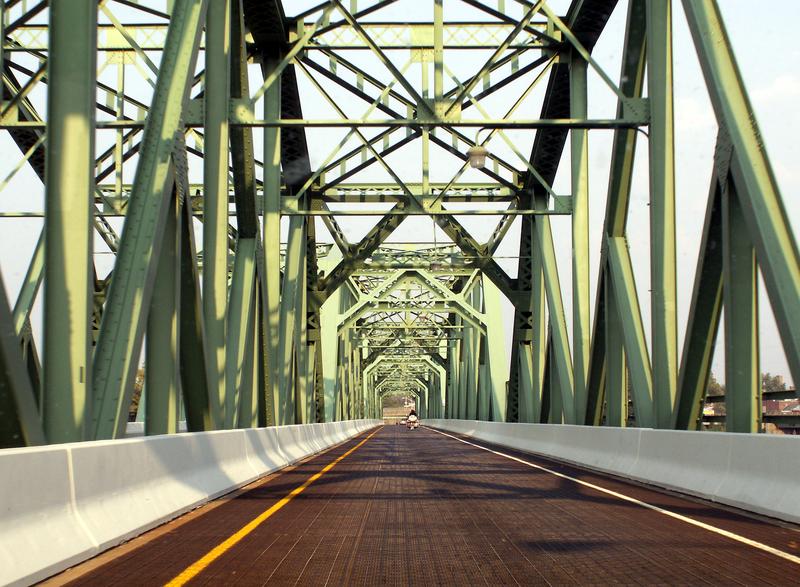 TOP STORIES ON TN:
NJ Transit Should Take Over the PATH Train: Report (link)
Transportation Is the Number One Cause of Worker Deaths (link)
Contractor Hands Over Silver Line, Moving It Closer To Passenger Service (link)
Pump It Up: Group Calls for Higher NJ Gas Tax (link)
FRIDAY LINKS:
New Jersey Governor Chris Christie and state Democrats are on a collision course over how to fund transportation. (NJ Spotlight)
The first round of proposed cuts are in for bus service in the Seattle area, and they're not pretty. Suburban commuters will be hit hard. (Seattle Times)
Buses crossing the Golden Gate Bridge will once again have Wi-Fi, now that nasty little topography problem has been solved. Next up: the ferry system. (Marin News)
Mayors from 12 New Jersey town want the state to expand light rail from Hudson County to Bergen. (Record)
An on-duty New York City bus driver was busted for using his bus for a pre-arranged meet up with a smuggler carrying $3 million worth of heroin. (The NYDN's take: "All aboard the heroin express in the Bronx.")
Now the U.S. Securities and Exchange Commission is investigating General Motors over its handling of defective ignition switches. (Freep)
Those HOT lanes being piloted on two California highways might become permanent. (SCPR)
Pedestrians in a U of Michigan road test will carry transmitters that could prevent crashes. (Crain's Detroit Business)
Rideshare app Lyft will start operating in Nebraska -- but because it's technically illegal, it won't be charging money. (World-Herald)
A Freakonomics radio story inspired one woman to try and make hitchhiking safe -- and more prevalent. (Fast CoExist)
NJ Governor Chris Christie's first job: at 16, he was pumping gas. Dream job: Major League Baseball commissioner.