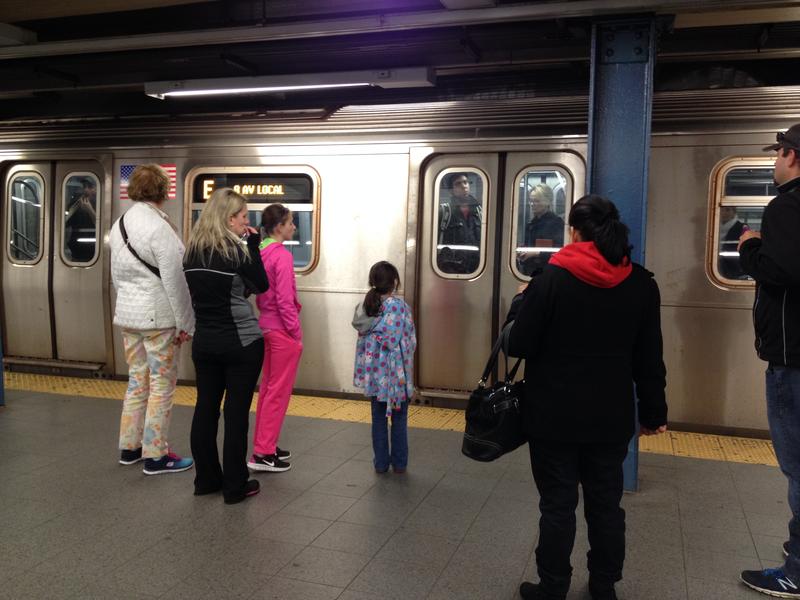 TOP STORIES ON TN:
Hell's Kitchen "Overwhelmed" by Buses (link)
THURSDAY LINKS:
The MTA's deal with transit workers will cost the agency $525 million over the next four years. And to pay for it, "the agency would redirect some money that had been budgeted for a pension fund for Long Island Rail Road workers, and money intended for a trust for health care costs for retirees of the transportation authority." (NYT)
New Jersey's Ethics Commission is investigating former Port Authority chairman David Samson. (NJ Spotlight via NJPR)
Philadelphia won't get bike share until next spring. (Inquirer)
Canada toughened measures for shipping dangerous goods by rail, and ordered rail car owners to phase out the most vulnerable tank cars immediately. (WSJ)
G.M.'s first quarter profit dipped this year due to recalls — but the automaker still made $125 million. (Detroit News)
Check out the opening dates for every new Los Angeles rail line for the next ten years. Bonus transit tidbit: L.A. is phasing out articulated buses. (Curbed L.A.)
Why did the Koch Brothers battle Nashville's plans to implement bus rapid transit? "Observers in Tennessee say, you know, maybe it's actually a piece of model legislation that they hope to leverage to attack mass transit projects in other states." (Here and Now)
People, do not try to slip money past Nicky, the cash-sniffing dog at Dulles International. (WaPo)
You can take the subway from Big Luxuriant Growth Platform to Cholera Camp, but you'll need to transfer at Sea Sediment Yellow Village: questionable English translations of Beijing's subway map. (WSJ)
Why can't America get the sidewalk cafe right? Alternate title: why can't we be more like Paris? (The Smart Set)
I see we're having fun this morning, New Jersey Transit commuters.
Hoboken PATH station - thousands of @NJTRANSIT commuters diverted this morning. @WNYC @transportnation pic.twitter.com/BzeitsRMmW

— jimschachter (@jimschachter) April 24, 2014