TN MOVING STORIES: Transpo News Links from Around the Web
Wednesday, April 23, 2014 - 07:45 AM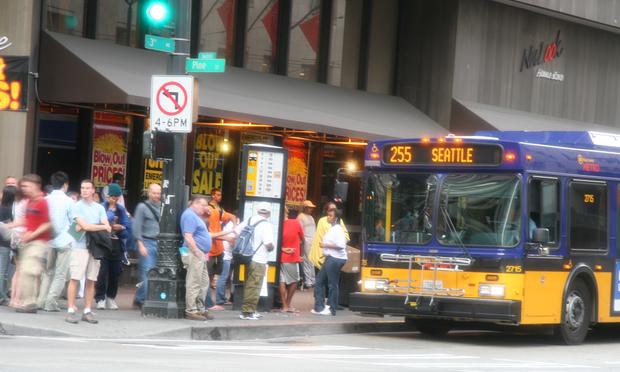 (Jeff Muceus/flickr)
TOP STORIES ON TN:
MTA, LIRR Meeting With White House Mediators This Week (link)
Taxi Safety Could Include Black Boxes and Letter Grades (link)
A Year Before Opening, Virginia Toll Road Builder Launches E-ZPass Campaign (link)
WEDNESDAY LINKS:
"There are no other options but to cut service." Seattle-area bus service is about to shrink dramatically, following the failure of a sales-tax-for-transit ballot measure. (Seattle Times)
More subpoenas in the Bridgegate investigation. (The Record; Christie Tracker)
Continuing her doomsday farewell tour, outgoing NTSB chief Deborah Hersman says oil tanker rail safety "has been compromised." But the industry says it can't invest in new tank cars until the government comes up with new standards. (Chicago Tribune)
Meanwhile, Canada is moving to strengthen rules regarding railways that transport oil. (Globe and Mail)
Jet Blue pilots voted to unionize. (NYT)
Most Texans talk on the phone at some point while driving, and nearly half text or use email behind the wheel. (Texas Tribune)
San Francisco's BART might — might — extend late-night service hours. (KTVU)
Speeding drivers and jaywalking pedestrians: San Francisco police will be looking to ticket you today. (KGO)
A video of Senator Richard Blumenthal's close call with a Metro-North train is being noticed in Holland. Via Google translate: "Blumenthal is startled by the colossus, but trying to put on a big smile and his painful blunder but then frantically away." (De Telegraaf; h/t @eurovermeer)
Kate Hinds covers transportation for WNYC News.