TN MOVING STORIES: Transpo News Links from Around the Web
Monday, April 21, 2014 - 08:00 AM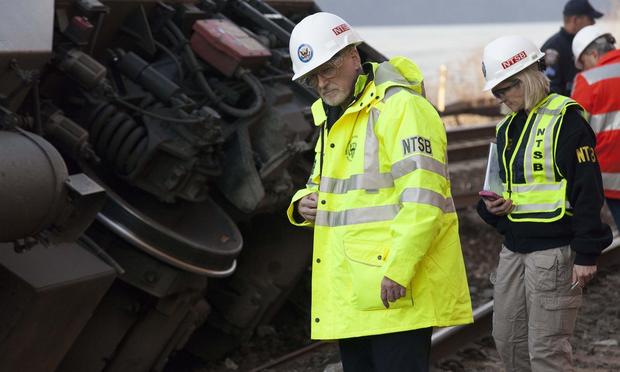 (NTSB)
TOP STORIES ON TN:
US Senator Sees "Staggering" Number of Safety Violations at Metro-North. (link)
NYPD Writing More Tickets for Dangerous Driving. (link)
MONDAY LINKS:
A speeding Amtrak train disrupted Sen. Blumenthal's platform press conference on commuter rail safety. (NY Daily News)
Both General Motors and its federal regulator were slow to recall Saturn Ions, new documents show, despite a pattern of complaints about power steering failures. (Detroit Free Press)
But the company's troubles didn't seem to worry visitors to the New York International Auto Show. (NY Times)
Citibike may not be in bad shape, after all. (Capital New York)
More than 60 people are confirmed dead, and about 240 are still missing, on the capsized South Korean ferry. (BBC)
A man was stabbed on a Queens E train platform Sunday afternoon. (AM New York)
A New York-bound Megabus crashed into a guardrail in Maryland Saturday, sending five people to the hospital. (DNA Info)
A streetcar would be the most romantic solution to improving transit along the Brooklyn-Queens waterfront, if not the most practical. (NY Times)
Don't try this at home: A teenager stowed away in the wheel well of a plane flying from California to Hawaii. (NY Daily News)
And sherpas, the essential link in Everest transport, consider an unprecedented strike after a fatal avalanche. (NY Times)
Kat Aaron is a reporter for WNYC, where she is part of the Data News team.