TN MOVING STORIES: Transpo News Links from Around the Web
Tuesday, April 08, 2014 - 08:00 AM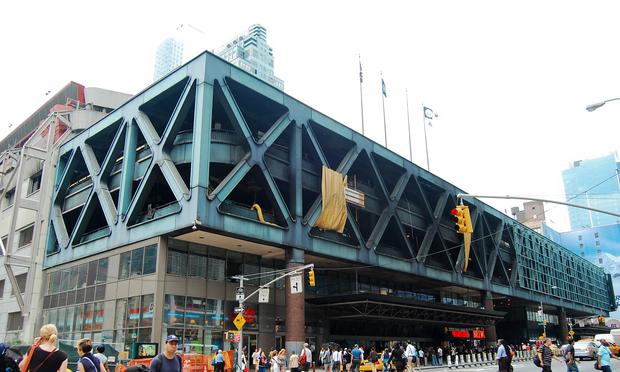 (Eric Allix Rogers/flickr)
TOP STORIES ON TN:
Engineer in Fatal Metro-North Derailment Had Undiagnosed Sleep Disorder (link)
Yankees' Fans Take Nostalgia Train to Opening Day (link)
D.C. Cabs Could Adopt Surge Pricing (link)

TUESDAY LINKS:
The Port Authority Bus Terminal is the external manifestation of the Port Authority's dysfunction. "Missing ceiling panels reveal leaky pipes. Dirty bathrooms and shuttered shops add to the gloom. On a recent weekday morning, a homeless person slept alongside an escalator." (Bloomberg)
Transit advocates are busy lining up bipartisan support for the next version of the surface transportation authorization bill. (Roll Call)
Can Arlington's new bus service shift the local view of transit? Maybe, but... "The people of Arlington have been raised in an environment where there is extreme reliance on vehicles, and it will take time for people to warm up to the idea of public transportation." (Texas Tribune)
It's been one month since Malaysia Airlines flight 370 vanished, but its disappearance remains a mystery. (NPR)
Meanwhile, the pings in the southern Indian Ocean have gone silent. (IBT)
Southwest Airlines' legendary culture could be changing -- in part because of labor costs. (QZ)
Boston's bike share program is rock solid -- and it's turning a profit. (Globe)
Pulaski Skyway: OY. "If the bridge rehabilitation were delayed further, we could lose this bridge and it could get to the point where we'd have to just shut it down one day, and we'd look at it as a tourist attraction — we wouldn't allow cars on it anymore." (Star-Ledger)
"Moving Murals" celebrates photos of NYC's graffiti-covered subways. (WSJ)
Panama just opened the first underground subway system in Central America. (WaPo)
Misión cumplida! Así concluye nuestro primer día de operaciones. Gracias #Panama pic.twitter.com/YxPLSaaN56

— El Metro de Panamá (@elmetrodepanama) April 6, 2014
Kate Hinds covers transportation for WNYC News.