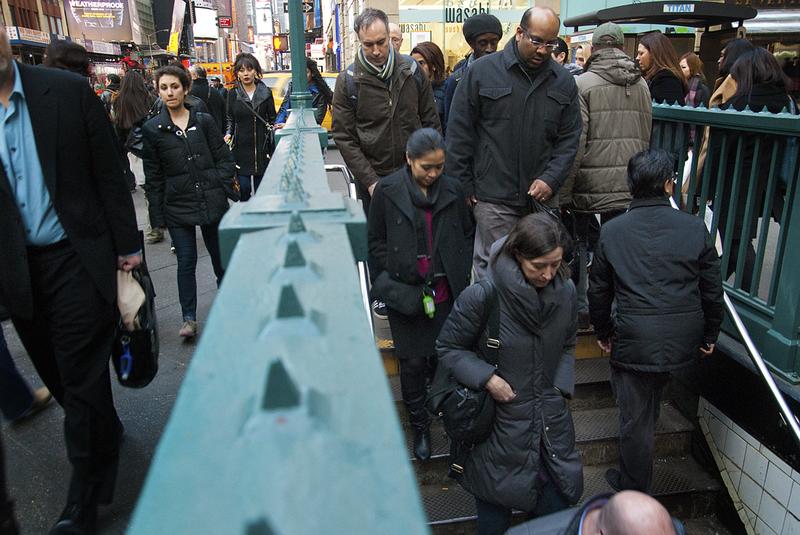 FRIDAY HEADLINES:
The Senate Finance Committee voted to revive a tax break for commuters who take public transportation to work... (The Hill)
...and Senator Schumer's bike share amendment was also passed. (Bloomberg)
New Jersey's transportation trust fund is about to dry up. (NJ Spotlight)
Coming up on this morning's Brian Lehrer Show: how to fix the Port Authority. (WNYC)
America's national pastime in the 1870s and 80s: competitive walking. "Pedestrians had lucrative sponsorship deals." (NPR)
A company that makes high-end watches and bikes is betting big on Detroit. (WBEZ)
An off-duty TSA officer jumped onto subway tracks in Chicago to save a woman from an oncoming train. (Tribune)
The British railway line that washed away during a February storm is reopening today. (Guardian)
Subway surfing: just don't do it. Because: this.
Memphis narrowly missed edging Hong Kong as the world's busiest cargo airport in 2013 for the second straight year. (Commercial Appeal; sub. required)
Happening this weekend in L.A.: CicLAvia. (KPCC)
A wild turkey smashed a school bus window in western Massachusetts, injuring eight middle schoolers. "The turkey did not survive the crash." (WCVB)