TN MOVING STORIES: Transpo News Links from Around the Web
Monday, March 31, 2014 - 07:50 AM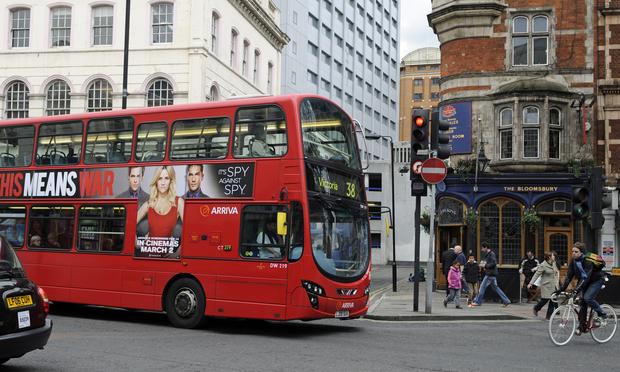 (Son of Groucho/flickr)
TOP STORIES ON TN:
New York Gov. Cuomo: "Structural Changes" a Possibility for Port Authority (link)
Should the Port Authority Be Split Up? (link)
D.C. Metro Fares Going Up (link)
MONDAY LINKS:
The Christie Administration has used toll revenue from Port Authority bridges and tunnels to prop up the state's failing transportation trust fund. (The Record)
The CEO of General Motors will testify before Congress tomorrow as part of a federal probe into the automaker's failure to recall vehicles for faulty ignition switches. (LA Times)
Delays on Metro-North trains increased nearly tenfold in the first two months of 2014 as the railroad ramped up track repair. (NY Post)
Climate change is already happening — and the world is mostly "ill-prepared," says a new U.N. report. (NPR)
London's buses will test sensors that could reduce the number of collisions with pedestrians and cyclists. (Evening Standard)

Defending Citi Bike: the program is "too successful to be dragged down by solvable snags." (NYDN; opinion)
BMW is designing the trains for Kuala Lumpur's new subway system. (AutoBlog)
Minneapolis stands alone in opposing the Southwest Corridor light rail plans... (Star Tribune)
...But why would the rail line have Minneapolis residents in an uproar? Let Choo Choo Bob and his hand puppet pal break it down for you. (MPR)
Kate Hinds covers transportation for WNYC News.