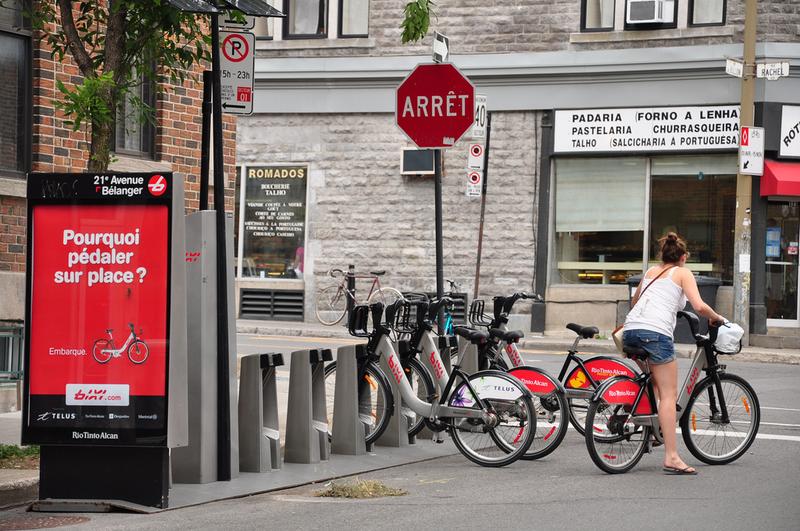 TOP STORIES ON TN:
Subway Ridership Hits 65-Year High (link)
TUESDAY LINKS:
The operator of a Chicago subway train was "extremely tired'' when it crashed through a barrier and up an escalator at O'Hare International Airport. (USA Today)
General Motors misled grieving families of crash victims about a fatal flaw in the Chevy Cobalt. (NYT)
Things are getting dicey for pedestrians on Manhattan's Upper West Side: "Cars slammed into 14 people between Feb. 17 and March 16, according to NYPD data, compared to eight non-fatal accidents during the same period last year." (NYDN)
Montreal's bankrupt bikeshare program will operate this year — but in order for the system to have a future, the mayor is urging residents to "show your love for Bixi." (CBC)
But: three weeks before the launch of its spring season, Bixi still doesn't have the equipment it needs. (Montreal Gazette)

The Highway Trust Fund will run out of money in September. (AASHTO journal via For Construction Pros)
Tennessee lawmakers may allow some motorcyclists to ride without helmets. (Lebanon Democrat)
Malaysia Airlines flight 370 was declared lost after 16 days, 13 hours and 49 minutes. (WSJ)
Calling all transit riders: take part in a TRB-sponsored study looking at how riders would like to communicate with transit agencies via the web. Some ideas that have bubbled to the top so far: hashtags, Instagram, and case numbers for complaints. Read them, and submit yours, here.
Talk about your sticky situations: a truck carrying 42,000 pounds of honey overturned on a California highway. (KPCC)
The forgotten — and tiny — rail stations of Britain. All aboard to Sugar Loaf and Bootle! (Telegraph)