TN MOVING STORIES: Transpo News Links from Around the Web
Friday, March 21, 2014 - 08:08 AM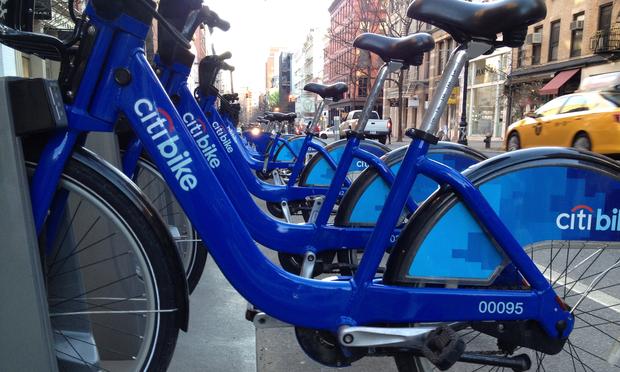 (Kate Hinds/WNYC)
TOP STORIES ON TN:
An 'Insult to Broken Hearts': Families Denied Traffic Crash Reports (link)
What's Delaying the Silver Line? Pull Up a Chair. (link)
FRIDAY LINKS:
Despite its popularity, New York's bike share system needs to raise tens of millions of dollars to stay afloat — in part because not enough tourists are using it. (WSJ)
Reaction:
I'm going to keep beating this drum: Notice the narrative of CitiBike is struggling vs. Let's continue to subsidize ferries everywhere.

— Second Ave. Sagas (@2AvSagas) March 21, 2014
News flash: mass transportation needs sizable subsidies. Fab @WSJNY #Citibike biz report: http://t.co/kOjcRKle0J

— Alyssa Katz (@alykatzz) March 21, 2014
No luck yet in the search for the missing Malaysia Airlines jet, but the search is focusing on an area of the Indian Ocean about 1,500 miles SW of Perth, Australia. (NPR)
Congestion pricing is gaining momentum in New York. (Capital NY)
Residents of the only county in metro Atlanta without local public transportation could vote to remedy their transit deficit, thanks to legislation headed to the governor's desk for signature. (AJC)
The U.K. city of Hull may lower its speed limit to 20 mph. (Yorkshire Post)
Federal officials have approved an environmental study for a proposed 16-mile Purple Line in the Maryland suburbs. (WaPo)
Bike softly and carry a big horn — say, a horn developed after raising $40,000 on Kickstarter. (WBUR)
BP has won the rights to drill for oil in 24 deepwater tracts in the Gulf of Mexico. Yes, you read that correctly. (The Hill)
Kate Hinds covers transportation for WNYC News.