TN MOVING STORIES: Transpo News Links from Around the Web
Thursday, March 20, 2014 - 08:15 AM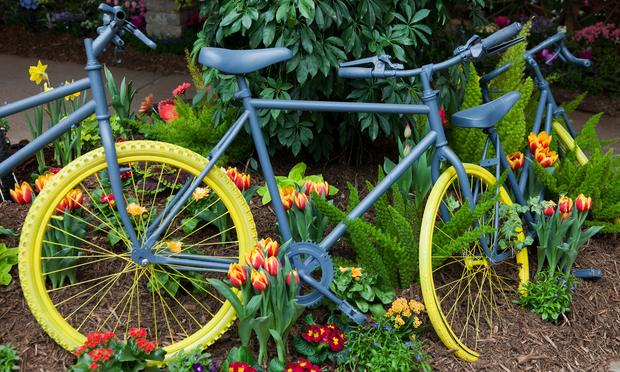 (ibm4381/flickr)
TOP STORIES ON TN:
An 'Insult to Broken Hearts': Families Denied Traffic Crash Reports (link)
Bike And Pedestrian Access Could Breathe Life Into 'Underused' Metro Stations (link)
Weeks After Latest Delay, Still No Word On Silver Line Opening (link)
Port Authority Chair Samson, Under Fire, Voices Concern About Reform (link)
Mean Streets: here's the what-where-when-how-why of who's dying on NYC streets (link)
THURSDAY LINKS:
Australia spotted two objects that may -- may -- be part of the missing Malaysia Airlines flight 370. (WaPo)
Metro-North and Long Island Rail Road trains will get inward-facing and outward-facing video cameras and audio recorders on most of their trains. (Newsday)
New Jersey auto dealers crow over a recent decision striking down Tesla's director-to-consumer sales model in that state. "This Musk guy, he wants all the profits for himself...They wanted to go direct, which means no sales force. That's cutting out a lot of people. No way that's gonna fly." (The Verge)
Go inside Boston transit's emergency training center. (WBUR)
The woman who crashed her SUV into the roof of a passing Q train -- and then told police she was carjacked -- has turned herself in. (DNA Info)
Demand for bus service in Galveston, Texas, is growing. (KUHF)
Thieves in Houston stole valuable vintage bikes belonging to a woman who had hoped to open a bicycle museum. (KHOU)
Kate Hinds covers transportation for WNYC News.