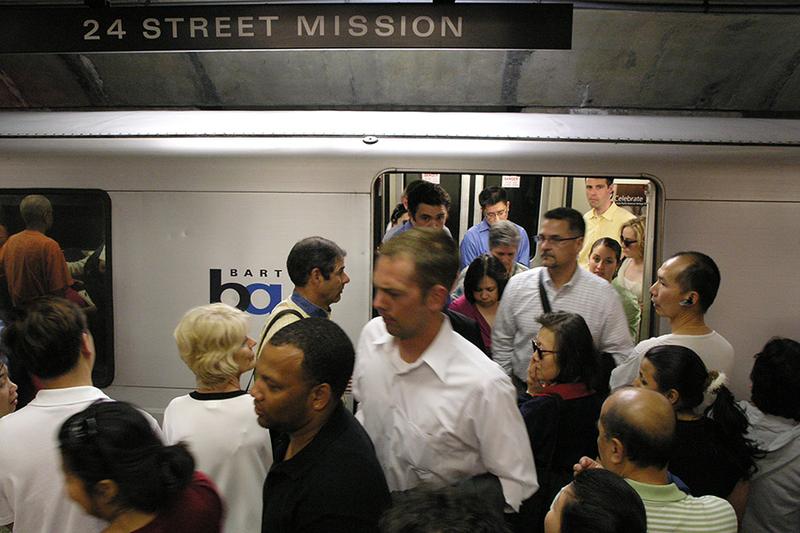 TOP STORIES ON TN:
Why Nobody Likes the Middle Seat (link)
At Metro-North, Punctuality Trumped Prudence (link)
Report: A 'Deficient Safety Culture' at Metro-North (link)
MONDAY LINKS:
The rate of Californians walking, biking or taking transit on a typical day doubled to 22% over a 10-year span starting in 2001. (LA Times)
The Port Authority has some, shall we say, unique rules. As one government expert put it, "that's wacky." (The Record)
Meanwhile, Governor Christie is open to reforms at the Port, "so long as those proposals are guided by facts and findings—not politics." (WSJ)
...and now is a good time for a five-minute Bridgegate update. (WNYC)
Chicago's speed cameras aren't generating all that much revenue, but they're having an effect: the number of motorists caught speeding each day has dropped at all but four of the 92 camera locations. (Sun-Times)
Boston's transit authority had previously fired the driver involved in a recent Green Line derailment. (Globe)
A natural gas leak might have been the cause of the East Harlem explosion. (NYDN)
A planned NYC bike share station was derailed because it would have either 1) taken away a judge's parking space in front of a courthouse, or 2) been a "desecration" of the landmarked building. (NY Post)
Maryland is increasing capacity on its weekend Baltimore-to-Washington trains. (WaPo)
A Los Angeles subway dig has uncovered a trove of prehistoric fossils -- many older than things uncovered at the La Brea Tar Pits. (LA Times)
What the potassium-depleted bike commuter has been waiting for: a banana hammock. (Boing Boing)
Check out these overpasses (and underpasses) designed to help animals safety traverse roads. TN's fave: a crab bridge on Christmas Island. (Gizmodo)
The Goodyear Blimp got a redesign. (NPR)
Why yes -- spring is this week.
Metro operating like normal, albeit icy pic.twitter.com/Vj5gDTSQH6

— Chris Chester (@ChrisBChester) March 17, 2014