TN MOVING STORIES: Transpo News Links from Around the Web
Friday, March 14, 2014 - 08:00 AM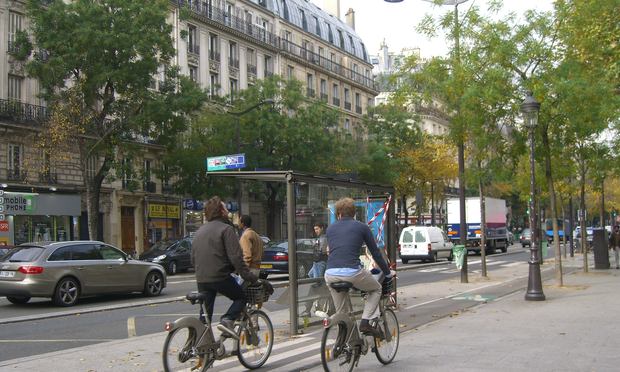 (Vladimir Zlokazov/flickr)
TOP STORIES ON TN:
Data Breach for NYC Transit Workers (link)
Bratton Lowballs NYC Jaywalking Summonses (link)
Crowding Prompts Renewed Calls For D.C. Bus Lane (link)
FRIDAY LINKS:
New York's Metro-North commuter railroad has a "deficient safety culture" that prioritizes on-time performance over safety, says a scathing new federal report. (NYT)
Due to dangerously high air pollution, public transit will be free in Paris this weekend. And bike share is free right now. (Salon, WSJ)
Meanwhile, Providence might slash a similar program that makes transit free on air quality alert days, because of a lack of funding. (WPRI; h/t @ohhleary)
Eighty-three planes have been declared "missing" since 1948. Infographic over at Bloomberg.
To stem a rising tide of pedestrian fatalities, San Francisco police are ratcheting up traffic enforcement. As in a 50 percent increase in tickets to drivers. But pedestrians and cyclists aren't immune to the ticket blitz, either. (SF Examiner)
Indiana's long-debated mass transit bill -- which would substantially beef up transit in the central part of the state -- has cleared the legislature and is on its way to the governor. (Indy Star)
Rail planners to wary Minneapolis residents: we can build that new light rail tunnel in a location that pleases you more, but it will cost more money and take a year longer. (StarTribune)
New York's police commissioner rode the subway with the co-author of the "broken windows" theory of policing. (NYDN)
The oil boom in the U.S. means there's also a boom for shipbuilders. "All this oil is coming down to the Gulf Coast and we're going to need to move that oil around the United States to refiners." Meaning: build more tankers, quick. (NPR)
Casting about for something to do this weekend in NYC? Check out this exhibit of Bill Cunningham's photographs of NYC from the 1970s. Subway graffiti alert! (NY Historical Society)
One nail polish devotee paints her toenails "a speckled gray, granite-like color to match the floor of the Bay Area Rapid Transit trains she takes to work." (NYT)
Great Moments in Selfie History: after a US Airways jet crashed in Philadelphia, one passenger was struck by inspiration. (LA Times)
so yup pic.twitter.com/2WuLUWzpND

— skip (@han_horan) March 13, 2014
Kate Hinds covers transportation for WNYC News.