TN MOVING STORIES: Transpo News Links from Around the Web
Wednesday, March 12, 2014 - 06:00 AM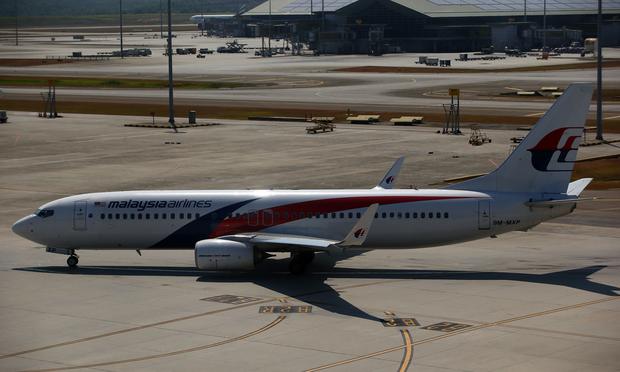 (How Foo Yeen/Getty)
TOP STORIES ON TN:
New York City's Infrastructure Isn't Getting Any Younger (link)
New Jersey Kicks Tesla to the Curb (link)
WEDNESDAY LINKS:
The Justice Department has begun a criminal investigation into General Motors' delayed safety recall... (NYT)
...as have congressional investigators. (USA Today)
And PS: GM says there were 12, not 13, deaths linked to its ignition defect recall.
Deborah Hersman -- the chair of the National Transportation Safety Board -- is leaving to head up the National Safety Council. (AP)
Will crowdsourcing satellite images help locate the missing Malaysia Airlines flight MH370? (The Verge)
Explainer: how black boxes work -- and why they can be hard to find. (NPR)
Chicago's regional transit authority is suing American Airlines for what it says is the carrier's practice of illegally diverting millions of dollars in sales taxes it owed on jet fuel purchases. (Chicago Tribune)
Sign up for TN's headlines via email here.
Pedestrian fatalities are falling nationally -- but not in Texas. (KUHF)
And some history: here's why car crashes will kill 30,000 people in the U.S. this year. "At some point, we decided that somebody on a bike or on foot is not traffic, but an obstruction to traffic." (Collectors Weekly)
Two targets of the Bridgegate inquiry spent a day in court. (WNYC)
These are heady days for the global shipping industry. (NPR)
California is ready to begin soliciting bids from contractors to design and build a 60-mile stretch of its proposed high-speed rail line. (Fresno Bee)
In one Beijing pawnshop chain, luxury vehicles are the second most-pawned item -- and apartments are the first. (QZ)
An attorney who once handled cases for the Los Angeles MTA was convicted for stealing $2 million in transit agency money. (L.A. Times)
Now that some ice has melted on the Hudson River, ferry service between Haverstraw and the Metro-North station in Ossining can resume. (Journal News)
Check out a video rendering of what Honolulu's future rail stations will look like. (h/t Honolulu Civil Beat)
Kate Hinds covers transportation for WNYC News.