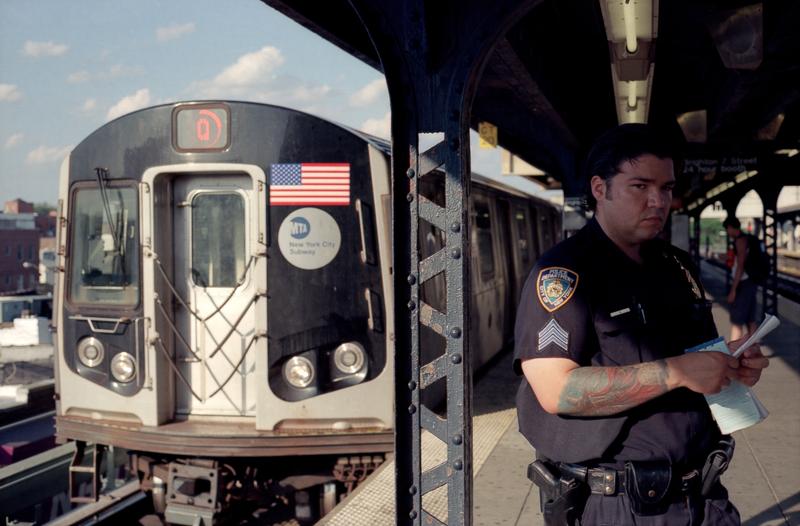 TOP STORIES ON TN:
City Vague on Traffic Safety Price Tag (link)
Car Wash Workers to be Compensated for Lost Wages (link)
FRIDAY LINKS:
The railroad industry wants Congress to extend the deadline for installing positive train control. (L.A. Times)
New York City's new(ish) police commissioner is ramping up arrests of panhandlers and peddlers on the subway system. (NYT)
Portland's bike share system won't be launching this year after all. (The Oregonian)
A Port Authority executive who resigned following Bridgegate is now working at a law firm. (Politicker NJ)
Some Brooklyn residents want the same toll breaks Staten Islanders get to cross the Verrazano Bridge, and they're rallying today.
(Reminder: that S.I. toll discount cost New York's MTA $7 million.)
Want to get our daily headlines delivered to your inbox? Sign up here.
This morning's Brian Lehrer Show unpacks some recent changes to airline frequent flyer programs. (WNYC)
Albuquerque's bus rapid transit plan is moving ahead. "As Malcolm Gladwell would say, we're starting to reach that tipping point," Albuquerque Mayor RJ Berry said. (KRQE)
London is piloting a new type of traffic light timing: at some busy intersections, lights will be re-phased to give priority to pedestrians. (Evening Standard)
England's Network Rail showed a "callous disregard" for the families of people killed in accidents at level crossings, say members of Parliament. (Telegraph)
Question: how much of Chicago's road salt winds up in Lake Michigan? The answer is at WBEZ's Curious City.
The Google barge -- evicted from San Francisco -- has arrived in Stockton. (KQED)
From bowtie to flowtie: Chevrolet is making its Camaro's grille logo more aerodynamic. (Freep)
Game alert! Design your own subway system with Mini Metro, and add lines to serve your growing population without fear of cost overruns or community boards. "However the city is constantly growing, along with the transport needs of its population. How long can you keep the subway system running before it grinds to a halt?" (h/t Atlantic Cities)