TN MOVING STORIES: Transpo News Links
Wednesday, March 05, 2014 - 08:00 AM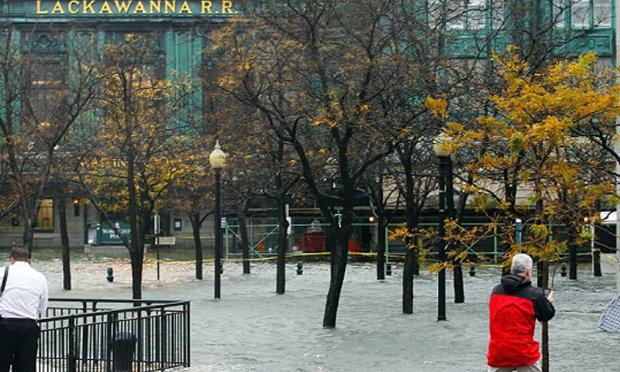 (accarino/flickr)
TOP STORIES ON TN:
Why Spend More Money on Roads if People are Driving Less? (link)
First Look at Florida's New Commuter Rail Line (link)
WEDNESDAY LINKS:
President Obama proposed his 2015 budget. Check out the transportation budget in its entirety here (60-page pdf) or read the overview here.
The new head of NJ Transit may be cleaning house. Are the heads of the agency's rail and bus divisions out the door? Sources say yes -- but NJT won't confirm. (Star-Ledger, The Record)
Did NJ Governor Christie shortchange Hoboken out of $700,000 worth of Sandy aid? Check out this WNYC/NJ Spotlight.
The Dawlish line -- a key rail line in Britain that was washed away by storms earlier this year -- will be operational again on April 4. (Cornish Guardian)
The man who circumnavigated Manhattan in 24 minutes won't be getting his license back this week. Yes, we're speaking of Afroduck. (NYDN)
The mayor of D.C. says road closures prompted by Secret Service protocols are leading to "significant portions of downtown Washington being paralyzed by traffic." (WaPo)
Want to get our daily headlines delivered to your inbox? Sign up here.
Police in Halifax are handing out reflective armbands to pedestrians. (Truro Daily News)
An Arizona bill could put new cell phone limits on teen drivers. (Arizona Daily Sun)
A Sacramento judge is allowing a lawsuit against California's high-speed rail project to move forward. (Fresno Bee)
The secret sauce behind the unclogging of Buenos Aires' most traffic-prone street? Bus rapid transit. (Citiscope)
Why, in NYC, there's no P train (spoiler: it's probably because you're immature) -- as well as trains bearing the letters O, I, U and Y. (Mental Floss)
Coming up on today's Brian Lehrer Show: a guide to New York City's honorary street names. (WNYC)
The lead singer of Iron Maiden will pilot a the world's longest airship (which looks like a really big blimp) around the world. Twice. (Salon, Grist)
Kate Hinds covers transportation for WNYC News.