TN MOVING STORIES: Transpo News Links from Around the Web
Monday, March 03, 2014 - 08:05 AM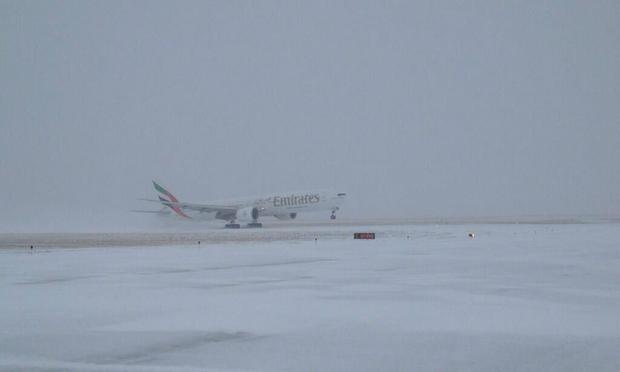 (Dulles Airport/Twitter)
TOP STORIES ON TN:
Tappan Zee Bridge Needs Bus Rapid Transit: Panel (link)
Beltway Express Lanes Aren't Attracting Drivers Or Money (link)
MONDAY LINKS:
The endless winter continues on the East Coast, cancelling over 2,000 flights and knocking out D.C.'s bus system.
And as the snow continues to fall, so, too, do car prices. "This winter's killing me here." (Marketplace)
The Port Authority of New York and New Jersey has killed 20,000 animals over the past two years...(NY Post)
...and its leadership colluded over a 2011 toll hike. (Star-Ledger)
At least 29 people were killed and 130 wounded in a mass knife attack at a train station in Kunming, China. (NPR)
Transit advocates to NY Governor Cuomo: Don't raid the MTA's funding. (AM NY)
Coming soon to a gas station near you? A Swedish entrepreneur, in tandem with a Missouri company, is developing a fully automated, robotic fueling system. (Chicago Tribune)
"Walking has become one of the perils of living in Las Vegas." Pedestrians die at a higher rate in the Las Vegas Valley than in the counties that include Manhattan, Los Angeles, Phoenix, Atlanta, Houston, Chicago and Dallas. (Las Vegas Sun)
Want to figure out how to navigate changes to Delta's frequent flyer program? Tune into the Brian Lehrer Show this morning. (WNYC)
Kate Hinds covers transportation for WNYC News.