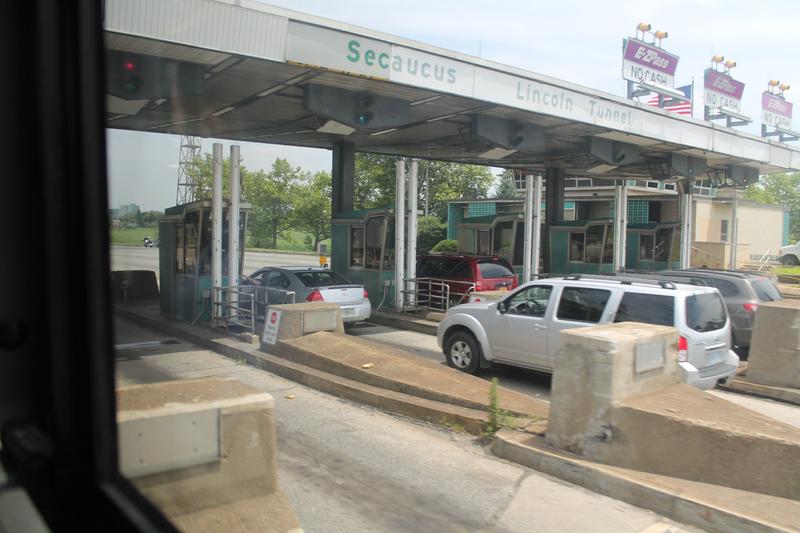 TOP STORIES ON TN:
How Christie Ally Profited from NJ Transit (link)
Past Transit Chief Pleads with MTA Board Against Toll Cut—in Vain (link)
President Obama: We've Got 100,000 Bridges that Could Qualify for Medicare (link)
NYC Council Members to Albany: We Need a 20 MPH Speed Limit (link)
Reliability Concerns, Not Safety, Behind Silver Line Delay (link)
THURSDAY LINKS:
Newly manufactured Chicago transit buses will have ten security cameras each. TEN. Take that, would-be criminals. (Chicago Tribune)
Two members of the NJ Turnpike Authority board took up the union's challenge -- and will take a turn in the toll booth. "On Wednesday night, DuPont said he had been contacted about undergoing training and was told that he would be stationed in a New Jersey Turnpike toll booth on busy Interchange 11 in Woodbridge." (APP)
General Motors faces tough questions as it grapples with a massive recall of several models with faulty ignition switches. NHTSA wants "to determine whether GM properly followed the legal processes and requirements for reporting recalls." (Detroit Free Press)
Minneapolis is struggling with racial gaps in employment, poverty, and homeownership. Its new mayor wants to take that head-on -- and is using transit and bike lanes as tools for mobility. (Fast CoExist)
Some states are moving to ban drivers from wearing Google Glass. (Bloomberg)
Utah legislators took the first step in a move to raise taxes to benefit mass transit. (Salt Lake Tribune)
"Now is a good time to be in the signage business. Hundreds of cities and public agencies are investing in new signs." Witness: LAX. (Marketplace)
"Years of underinvestment in New York's infrastructure have led to unsafe and congested roadways that cost New York motorists a total of $20.3 billion annually statewide, and approximately $2,300 per driver in the New York City area." (Crain's NY)
An old school bus has been pressed into service to deliver fresh produce in the Bronx. (NYT)
Fly first class, and avoid the unwashed masses. "Global airlines are increasingly rewarding wealthy fliers with something more intangible: physical distance between them and everyone else." (AP)
Deep thoughts from today's Google Doodle: "We find after years of struggle that we do not take a trip; a trip takes us." —Steinbeck
Get TN's daily headlines delivered to your inbox each day. Sign up here.