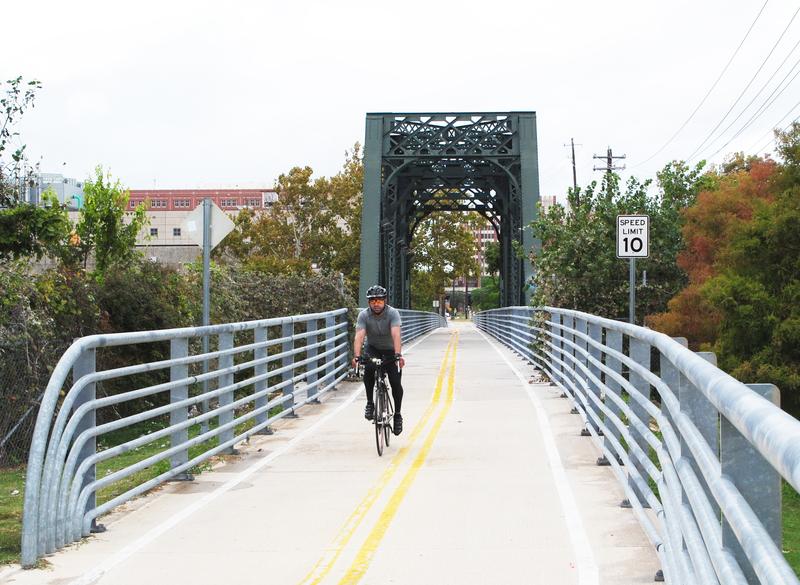 TOP STORIES ON TN:
Why Commuter Trains Aren't Getting Any Less Crowded (link)
New NJ Transit Leadership to Revisit Super Bowl and Sandy Snafus (link)
Few Details on Cost or Timeline at Vision Zero Hearing (link)
Real-Time Bus Arrival Info Coming to Brooklyn and Queens Next Month (link)
TUESDAY LINKS:
Houston received an award for bike friendliness. Meanwhile, the city has recently experienced a spate of fatal hit-and-run crashes involving bikes. (KUHF)
A new Colorado DOT campaign is targeting stoned drivers: "Drive High, Get a DUI." Side note: no state agency is currently tracking the impact of marijuana on Colorado roads. (CBS Denver)
A Metro-North conductor took it upon himself to apologize to passengers after giving them misinformation about a train. (NYT)
Help wanted: the TSA is seeking technology to help speed up security screening at airports. (Marketplace)
L.A. Times editorial: Can car-happy L.A. learn to share the road?
Pittsburgh's mayor wants his city to see the ride-share light. (Next City)
So close, so close and yet so far: D.C.'s Silver Line is facing yet another delay. (WaPo)
A Harvard study -- conducted on Boston commuter rail platforms -- found that mixing with people of different ethnic backgrounds can influence social acceptance, at first for the worse, but then for the better. (Globe)
An Ohio bus driver survived being shot when the copy of a Bible in his front pocket stopped two bullets. (WCPO)
Finally: an American city is getting serious about using aerial gondolas. (Seattle Times)
Robocop is real, and he's directing traffic in Kinshasa. (Quartz)