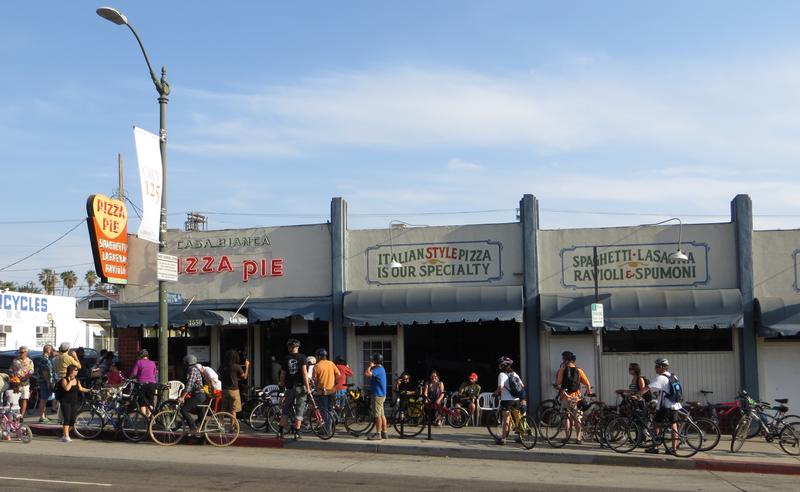 FRIDAY LINKS:
The snow and ice storms this winter have led to the highest number of flight cancellations in more than 25 years. (AP)
The Bridgegate subpoenas have widened to include -- wait for it -- the ARC tunnel. (NJPR)
And TN's own Andrea Bernstein talked about the connection between the cancelled tunnel and the Port Authority on the Rachel Maddow Show.
Los Angeles is piloting its first 'bike-friendly business district.' (Curbed LA)

Two already-built segments of Houston's East End light rail line have yet to be connected. Reason? They have to connect the tracks...through the tracks. (KUHF)
A strange howling noise awoke St. Paul residents yesterday morning. Source? Possibly the ice breaking up on the Mississippi. Give it a listen at MPR.
The future of the United Auto Workers — once one of the largest, most powerful unions in the United States — could be decided by a vote going on at a Volkswagen plant in Tennessee. (Detroit News)
BART riders should keep an eye out for symptoms of measles. (Mass Transit Mag)
New York's MTA is running out of places to put the snow that's fallen on outdoor subway platforms:
Surely there needs to be more space and less snow on the platform @MTA ? @TransportNation pic.twitter.com/o3WucukEdC

— Stephen Nessen (@s_nessen) February 14, 2014
A new app helps blind people navigate Perth's transit network. (Australian Broadcasting Company)
In celebration of Valentine's Day, here are some transit love stories. (USA Today)