TN MOVING STORIES: Transpo News Links from Around the Web
Friday, February 07, 2014 - 08:23 AM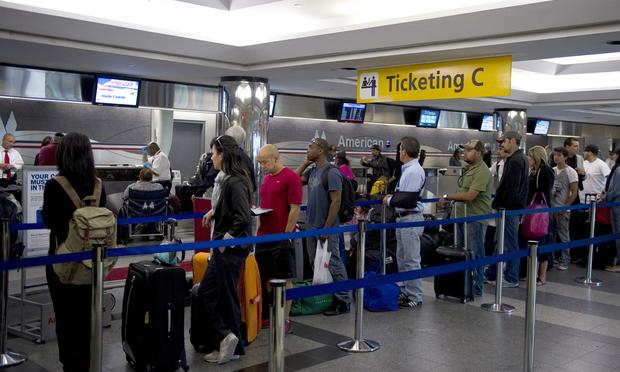 (DON EMMERT/AFP/Getty Images/Getty)
ON TN
In Election Year, Cuomo Offers Lower Verrazano Tolls (link)
Should D.C. Ridesharing Services Like Lyft And UberX Be Regulated? (link)
New York's Scariest Streets for Pedestrians (link)
FRIDAY LINKS:
Vice President Joe Biden: "If I...took you to LaGuardia Airport in New York, you must think, 'I must be in some Third World country.' I'm not joking!" (Politico)
"We want health, education, decent public transportation." Police and protesters clashed in Rio de Janiero's main train station during a demonstration over fare hikes. (AP via Mass Transit)
The NJ State Senate will hold hearings on a panoply of NJ Transit missteps -- from its Sandy preparations to how it let its trademarks lapse to its recent Super Bowl transit plans. (The Record)
Editorial in the same newspaper, mocking the State Senate for waiting so long: "Perhaps hearings on the Hindenburg disaster in Lakehurst may come in April."
Boston is bringing countdown clocks to bus stations. (Boston.com)
D.C.'s "banana peel man" is weighing a plea deal. This must be read to be believed. (Washington Post)
Pedestrian update: The oldest human footprints ever found outside Africa, left in a muddy river estuary 800,000 years ago, have been discovered in Norfolk, England. (Guardian)
"Could our economy survive without railroads? No." One explanation of why companies are shipping oil by rail -- despite some unease about explosions. (Marketplace)
Bertha, Seattle's beleaguered tunneling machine, is still not moving. (Seattle Times)
Update on NJ's sledding conditions:
NJ sledding report: Snow + rain + hard freeze. It's Flexible Flyer heaven out there. So icy kids were flying down with no sleds.

— briandonohue (@briandonohue) February 7, 2014
Kate Hinds covers transportation for WNYC News.