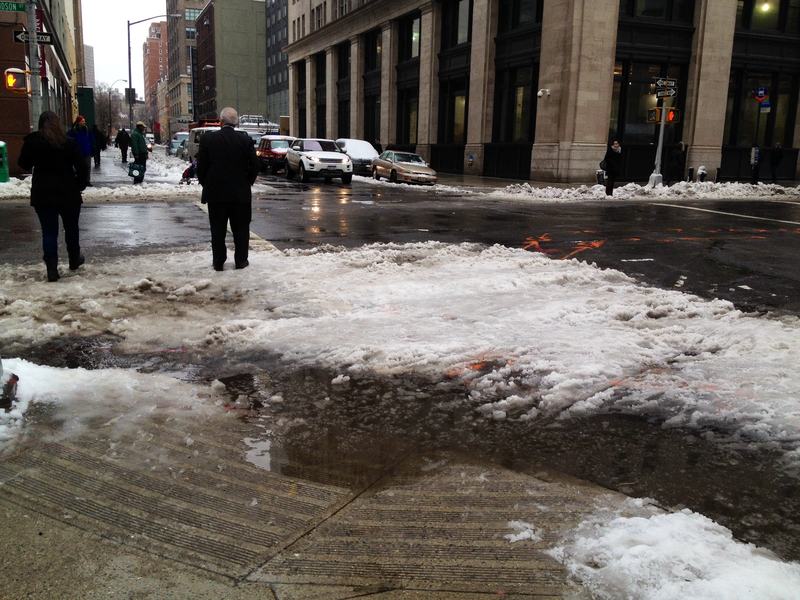 TOP STORIES ON TN:
Three Wise Heads Talk Transportation In And Around New York (link)
Four Months Later, Some D.C. Cabbies Still Finding Way Around Credit Card Rules (link)
THURSDAY LINKS:
Chicago's transit system "stands no chance of meeting the goal of doubling transit use by 2040." (Chicago Tribune)
New York -- walloped by one winter storm after another -- now has a salt shortage. (NYDN)
The LIRR's largest union voted unanimously in favor of a strike. (NYDN)
The U.S. is warning airlines that terrorists traveling on Russian-bound planes could try to pack explosives into toothpaste tubes. (NPR)
Politico profiles NJ Assemblyman John Wisniewski, the bane of NJ Transit -- not to mention the governor. "Here's the thing: If the Port Authority had been at all cooperative with Wisniewski, Christie might still be the GOP frontrunner." (Politico)
New York Governor Andrew Cuomo will be on Staten Island today, announcing toll breaks for locals. (SI Advance)
While everyone is talking about extending the PATH train to Newark Airport, let's revisit extending the N to LaGuardia. (2nd Ave. Sagas)
Cornwall and parts of Devon could be without rail links to London for up to six weeks after storms swept away a seawall. (FT, Network Rail)
That rail line is among the country's most beautiful. (BBC)
Houston's Metro began testing its new light rail line, slated to open later this year. (KUHF) Watch it being tested, below.