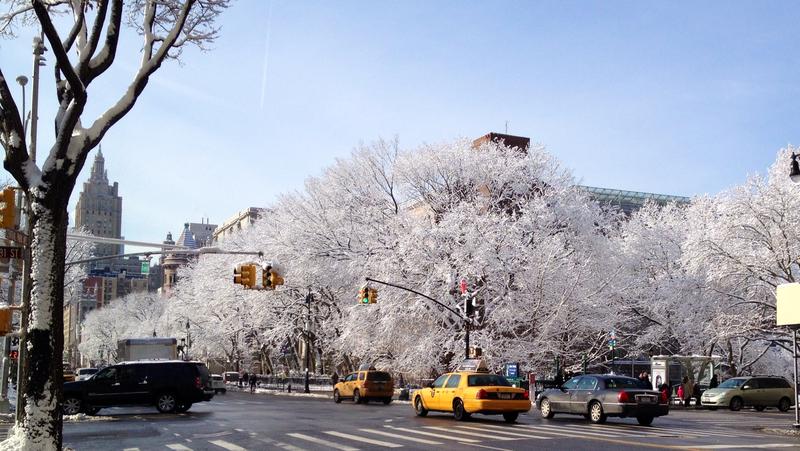 TOP STORIES ON TN:
Why Super Bowl Transit Math Didn't Add Up (link)
Vehicle-To-Vehicle Tech Offers New Ways to Prevent Crashes (link)
WEDNESDAY LINKS:
Another pedestrian was killed by a car in San Francisco -- and city transit officials are vowing action on a plan that aims to end such fatalities within a decade. (KQED)
That bag you paid $25 to check cost the airline $2 in jet fuel. Quick rejoinder from American Airlines spokesman: "It's not directly linked to that." (Time)
Three companies were fined for mislabeling the type of crude oil they were transporting via rail. (NYT)
Fewer children are dying in car crashes -- but there's a racial divide among child seatbelt use. (KUHF)
The Port Authority board is going to be examining conflicts of interests among its members. (WNYC)
Sign up for TN's daily headlines here.
The mystery of O'Hare's missing Terminal 4, solved. (WBEZ)
NYC's bike share program has boosted the number of female riders. (Streetsblog)
One San Francisco tech company is covering some of their shuttle buses in ads that read: "This bus removes 120 cars from your commute everyday." (SF Chronicle)
London transit workers are staging a two-day strike, causing "travel chaos in the capital as stations remained shuttered and roads struggled to cope with extra demand." (Bloomberg)
Here's how the Long Island Rail Road is keeping switches from freezing today:
Photo of gas powered switch warmers at Jamaica Station. @LIIRR reminds you to use care and allow extra travel time. http://t.co/6tp82a18bc

— MTA (@MTA) February 5, 2014