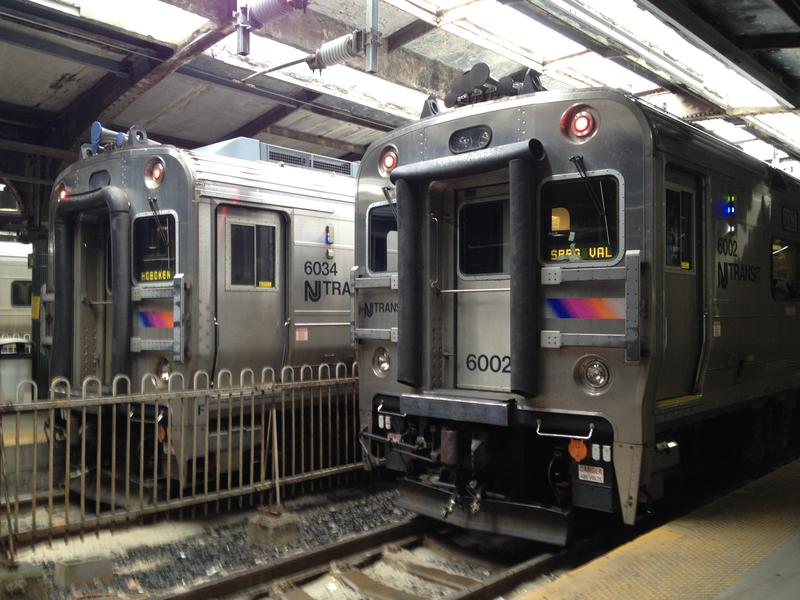 TOP STORIES ON TN:
Super Bowl Boulevard: An Explainer (link)
Port Chief May be in More Ethical Hot Water (link)
Why New Yorkers Actually Suffer In the Cold More than Minnesotans (link)
Special Election In Arlington Prompts Debate Over Streetcar Plan (link)
Toll Workers Ask Turnpike Authority Not to Privatize Their Jobs (link)
WEDNESDAY LINKS:
Power problems are stranding NJ Transit rail passengers -- in some cases for several hours overnight on a train that lost power. Yes, the "first mass transit Super Bowl" is four days away. (AP)
What wasn't talked about in the President's State of the Union speech last night: high-speed rail. (The Hill)
The 'rush hour from hell' is dragging on in icy southern cities, compounded by some forecasting problems. "Meteorologists concede they made a huge mistake."  (NPR)
That pedestrian in a NYC crosswalk just might be a an undercover cop conducting a failure-to-yield sting operations. (NY Post)
Sign up for TN's daily headlines here.
The rail cars Boston's transit agency ordered from South Korea -- the ones that came in 2 1/2 years late -- are so plagued with problems they have to be retooled in Rhode Island. (Boston Globe)
London's secret Post Office Underground Railway -- out of service for over ten years -- may get second life as a museum. (Telegraph)
Light rail from Miami to Miami Beach? Could happen. Maybe. (Miami Herald)
The car as you know it is dead. (Fast CoDesign)
Cell phone service is available in more NYC subway stations. (Crain's NY)
Have questions about D.C.'s Metro? Wonder when the Silver Line will open? What about the new streetcar system? Tune into the Kojo Nnamdi Show today for answers.