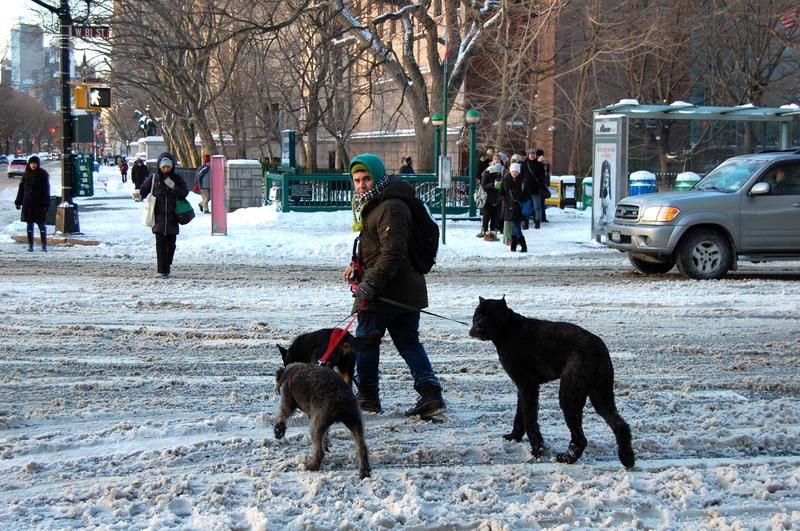 TOP STORIES ON TN:
Everything You Need to Know for Your Tuesday Evening/Wednesday Morning Commute (link)
Citi Bike: Despite Bankruptcy, We're Fine (link)
NYC's Rockaway Ferry Service Will Continue...For Now (link)
WEDNESDAY LINKS:
The Northeast is digging out after a major snowstorm, followed by polar vortex, part deux. (WNYC)
The feds want to upgrade standards for child car seats. (AP)
For the first time in more than a decade, demand for oil in the United States grew faster than China's. (Marketplace)
L.A. broke ground on its new $2 billion Crenshaw line. (LA Times)
New York legislators: they car pool like the rest of us. (WSJ)
After a raucous, three-plus hour long hearing, San Francisco's transportation agency voted to impose fees and restrictions on so-called Google buses. (SF Chronicle)
Will this new type of electric charging system encourage businesses to adopt electric fleets? (KUHF)
The federal government is reimbursing New York's MTA $886 million for sandy-related subway tunnel repairs. (NYDN)
Theory: the cell phones of pedestrians and cyclists can serve as transponders, communicating their positions to cars. (Technische Universitaet Muenchen)
Ah, New York City in the snow.
Things I've seen: spandex clad joggers, homeless man wrapped in bags, sad kids, euphoric kids, cars running red lights, elderly falling.

— Stephen Nessen (@s_nessen) January 22, 2014