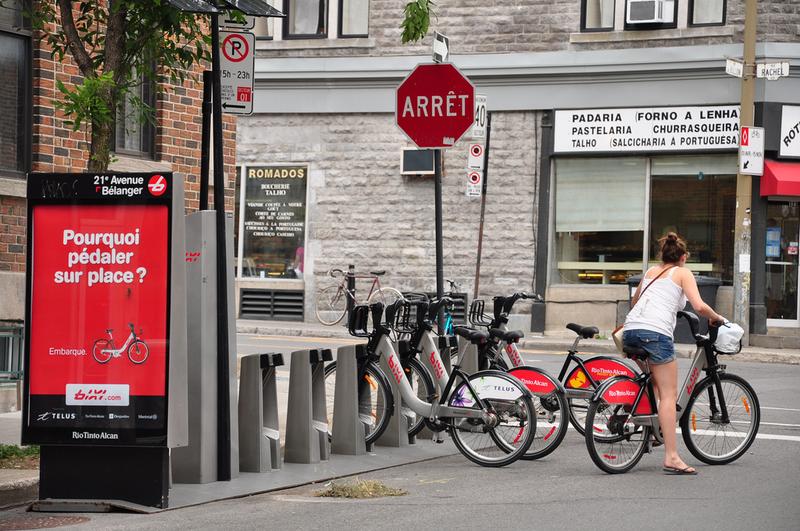 TUESDAY LINKS
Montreal's bike share, Bixi, owes 50 million in Canadian dollars and is filing for bankruptcy. The city will now take over the program. (CBC)
Bixi developed the technology for a number of bike share programs in the U.S., including New York's Citi Bike. (NY Daily News)
Both New York and Chicago's bike share programs have withheld payments to Bixi due to software problems. (Montreal Gazette)
Meanwhile...while you were taking a three-day weekend, Bridgegate was building momentum. Get caught up on the latest on this morning's Brian Lehrer Show. Tune in at 10am EST.
Another snowstorm -- followed by freezing temperatures -- is currently plaguing the Northeast. (WNYC)
Going to the Super Bowl in New Jersey? BY GOD, YOU WILL TAKE TRANSIT TO THE GAME. (NY Times)
2013 was an epic year for oil spills on the tracks. "More crude oil was spilled in U.S. rail incidents last year than was spilled in the nearly four decades since the federal government began collecting data on such spills." (Duluth News Tribune)
Sign up to receive TN's daily headlines via email.
Virginia's senate voted overwhelmingly to repeal a tax on hybrid cars. (WAMU)
D.C.'s newest streetcar is due to arrive in the city today. (WaPo)
Following four traffic fatalities in two days, the NYPD is cracking down at one particularly deadly Manhattan intersection. "Officers there gave tickets to five drivers for various moving violations and to 10 pedestrians for jaywalking." (NYT)
And one 84-year-old pedestrian was allegedly injured by police after he jaywalked. (NY Post)
A leaked memo sheds some light on potential Google talking points at a city meeting re: tech buses. As in: "*My shuttle empowers my colleagues and I to reduce our carbon emissions by removing cars from the road." (Tech Crunch)
Work on the Panama Canal expansion has slowed waaaaay down, making the targeted June 2015 completion date look increasingly unlikely. (WSJ)
Service on New York City's Rockaway ferry will continue on — but it will cost nearly double what it does now. (DNA Info)
A San Diego traffic court threw out a citation against a woman who authorities said was driving while wearing the Google Glass computer-in-eyeglass device. (AP via Newser)