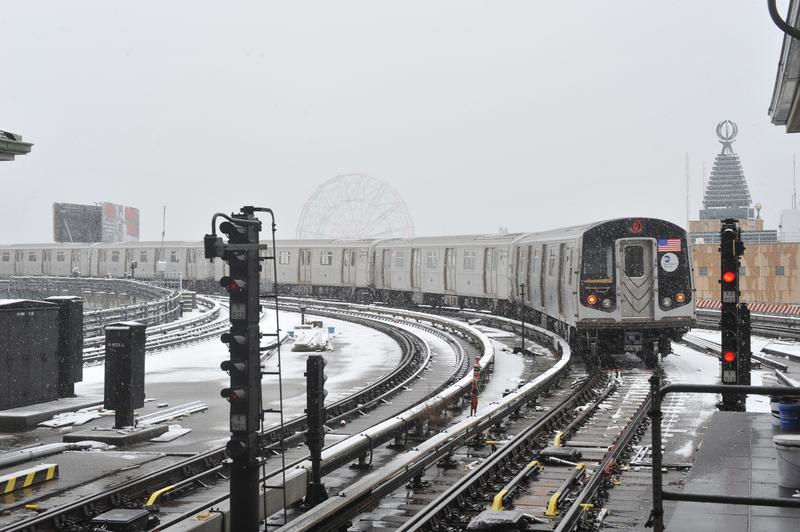 TOP STORIES ON TN:
NYC School Bus Routes Covered When Students Return to School (link)
De Blasio Picks Trottenberg to be NYC Transportation Commissioner (link)
D.C. Extends Warning Period For New Traffic Cameras (link)
THURSDAY LINKS:
Winter weather: are we having fun yet, Northeasterners? (National Weather Service)
In New York, two separate storms will stretch the state's resources. (WNYC)
The call leading to September's George Washington Bridge lane closures may not have originated within the Port Authority but with a "higher authority." Read between the lines at The Record.
Even though payday lenders are coming under increasing scrutiny, one is collecting tolls in El Paso. (El Paso Times)
NYC Mayor Bill de Blasio took the subway to his inauguration yesterday, and bumped into...outgoing mayor Mike Bloomberg on the subway platform. (NYT)
Fiat will buy out the rest of Chrysler. (Detroit News)
Traffic deaths on Illinois roads rose slightly for a second straight year in 2013. (Chicago Tribune)
The Bay Area's bike share program has kicked into expansion mode -- sort of. (San Francisco Chronicle)
Ride along as Marketplace checks out some new tech features in NYC's (legally challenged) Taxi of Tomorrow. (Marketplace)