How to Survive the Super Cold Weather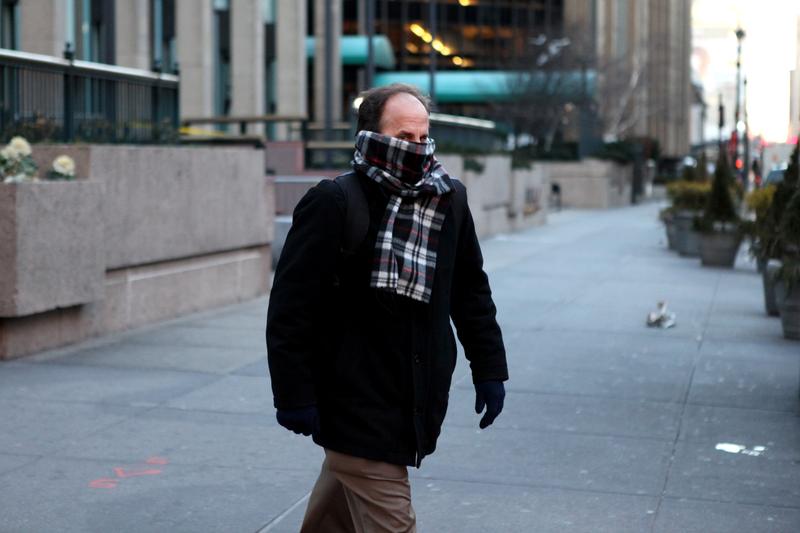 It's downright frigid in New York today.
A large winter storm system is bringing air from the arctic circle down to the Northeast on Monday and through Tuesday. Temperatures will dip into the single digits creating some dangerous situations. Forecasts call for a low around 7 degrees, with wind gusts up to 50 mph.
The New York City Office of Emergency Management has tips for dealing with extreme winter weather. According to the OEM, exposure to cold can cause life-threatening health conditions. Here are some their tips:  

Wear a hat, hood, or scarf, as most heat is lost through the head.

Keep clothing dry; if a layer becomes wet, remove it.

If you lose heat, insulate your home as much as possible. Hang blankets over windows and doorways and stay in a well-insulated room while power is out.

Keep fingertips, earlobes, and noses covered if you go outside.

If your pipes freeze, open a faucet near the frozen point to release vapor from melting ice. You can also direct a hair dryer or heat lamp at the frozen section but never attempt to thaw a pipe with an open flame.
A complete list of the OEM's tips can be found here.
In this interview, Mark Wysocki, with Cornell University's Department of Earth and Atmospheric Sciences, offers these additional tips to stay warm:
Limit exposure outdoors to under three or four minutes to avoid frostbite on uncovered skin.
If you have to work outdoors, you may want to invest in fiber-fill or moisture-wicking fabric to keep yourself warm and dry.
Try to find a bus shelter if you have to wait outside to avoid wind gusts.
Finnish United Nations workers Tuomo Mero, 32, said he'd rather bike the 8 minutes to First Avenue than walk for 30. He says Tuesday's weather reminds him of home. "This is quite normal, the nice winter temperatures," he said. "If you just have a sufficient amount of layers and positive attitude, everything will work out." (Stephen Nessen/WNYC)
 Commuters faced bracking winds as they emerged from Penn Station. A sign was blown off its hinges and long lines for taxis quickly grew down the block Tuesday morning. (Stephen Nessen/WNYC)
Aziz Rahmat (center) from Kabul, Afghanistan runs a coffee kiosk at Penn Station. He was shocked by the cold on Tuesday and says business was down more than 50 percent because of the weather. He's staying warm with heaters and several cups of coffee. (Stephen Nessen/WNYC)
Facing the bitter cold winds Tuesday morning at Penn Station with a smile. (Stephen Nessen/WNYC)
Homeless New Yorkers ride the subway as frigid temperatures plunge the city into dangerously low temperatures. The Office of Emergency Management warns the cold can exacerbate chronic heart and lung conditions and warns seniors and infants are most at risk. (Stephen Nessen/WNYC)