Tiny Manhattan College Takes on Louisville Powerhouse in NCAA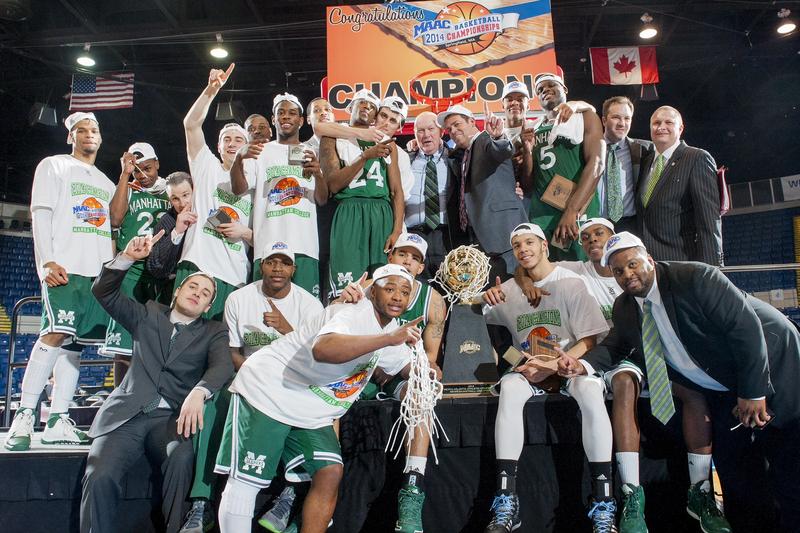 The next round of the men's NCAA basketball tournament began Thursday.
In a classic David vs. Goliath matchup, one of the games pits tiny Manhattan College against powerhouse Louisville. It's Manhattan's first trip to the dance in a decade, while Louisville knows the scene well — it's the reigning college champion.
And as it turns out, these teams have a bit of shared history. Louisville coach Rick Pitino has mentored Manhattan College coach Steve Masiello for years and Masiello has said that he patterned his team after Louisville. 
"It's not the best matchup, because they go back a really long way," said Chris Mascaro, sports reporter for the Riverdale Press. "Masiello has said he would have trouble looking across the court at Pitino and viewing Louisville as an enemy."