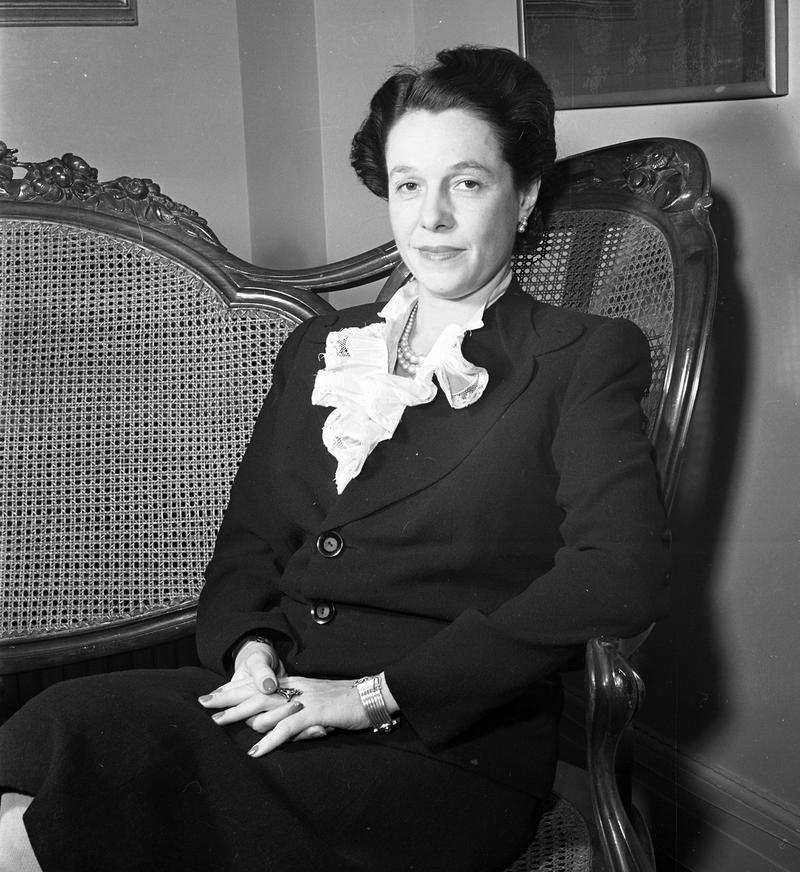 The exact date of this episode is unknown. We've filled in the date above with a placeholder. What we actually have on record is: 194u-uu-uu.
This episode is from the WNYC archives. It may contain language which is no longer politically or socially appropriate.
(Static in beginning)

Cornelia Otis Skinner performs her monologue "Times Square at the Theater Hour" in the WNYC studios. Joe Fishler is the WNYC announcer.

Skinner performs a monologue of sketches of various characters: Italian chewing gum peddler; woman having a surreptitious meeting with a man at an automat; a British woman on the way to a show, talking to her husband; a young girl runs into an unrequited love; Southern girl in New York for a wedding talking to a New York man despite being "brought up to never trust a Yankee"; woman talking to her husband on the way to see "La Boheme" on his last night before he is to go away; woman talking to a sailor passing through town; woman being arrested for buying drugs; back to the gum peddler. Skinner recites a poem by Belgian poet Emile Verheren in French.

00:15:08 Cornelia Otis Skinner, 1951. Performs a monologue of a woman at the symphony. Talks about the women who are there to fawn over the conductor. Talks about music appreciation, Beethoven. Jokes about different intruments and players. Cymbals, obscure man in the back row has one big moment. Gossips about another woman in the audience. Wonders how many nice women have had "incidents" euphemistically referring to a fling. Thinks about her 13-year-old son. Growing pains. When do they ever stop for any of us?
Audio courtesy of the NYC Municipal Archives WNYC Collection
WNYC archives id: 8699
Municipal archives id: LT943