The Takeaway
Time to Rethink Solitary Confinement & Death Row?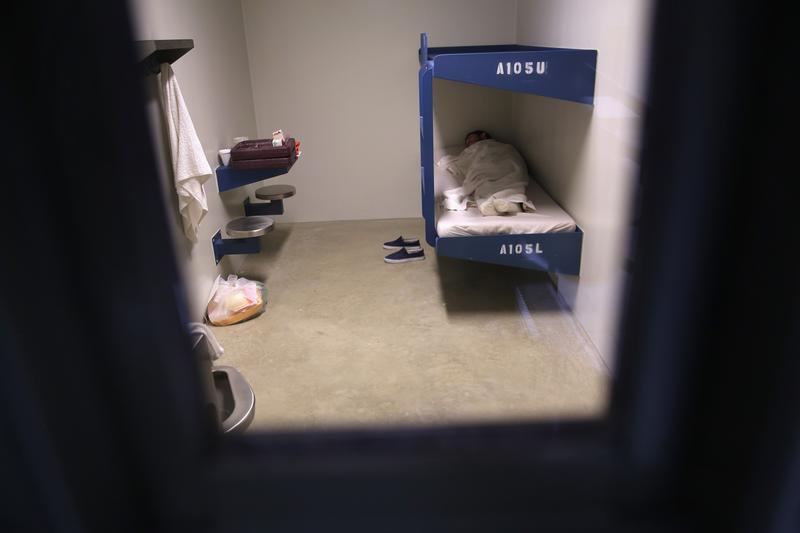 There are currently 80,000 people being held in solitary confinement across America. Many of these prisoners have been there for years without any human contact, while others have spent decades in isolation. In an effort to understand what these prisoners are feeling, Colorado Department of Corrections Executive Director Rick Raemisch submitted himself to 20 hours of "administration segregation," more commonly known as solitary confinement.
His predecessor at CDC, Tom Clements, began this work over a year ago until he was assassinated last March, ironically by a gang member recently released from solitary confinement.
Raemisch's experience left him with a deep desire to rethink solitary confinement and the lack of reintegration involved in prisoner release. In 2012, 140 prisoners were released directly into the public. Last year, 70 were released, and this year two have already been released. Raemisch testified on the topic before the Senate Judiciary Committee at the February.
Three Oscar-winners also took action to explore how prisoners are feeling behind bars. Documentarian Alex Gibney, narrator and actress Susan Sarandon, and producer Robert Redford, coalesced to create a special series for CNN called "Death Row Stories." From stories of the wrongly-convicted, to the bigger story of the morality of capital punishment as a whole, the team gives viewers a look seldom seen of the justice system.
The eight-part miniseries "explores the fallibility in the application of the ultimate criminal penalty: Capital punishment." What started as a just another project became something much greater as the filmmakers found and recorded stories of innocent prisoners on death row and the strangers—such as Joyce Ride, mother of astronaut Sally ride—who helped free them before execution.