Whores and Hell Beasts: An Earth-Shaking Treatise Is in New York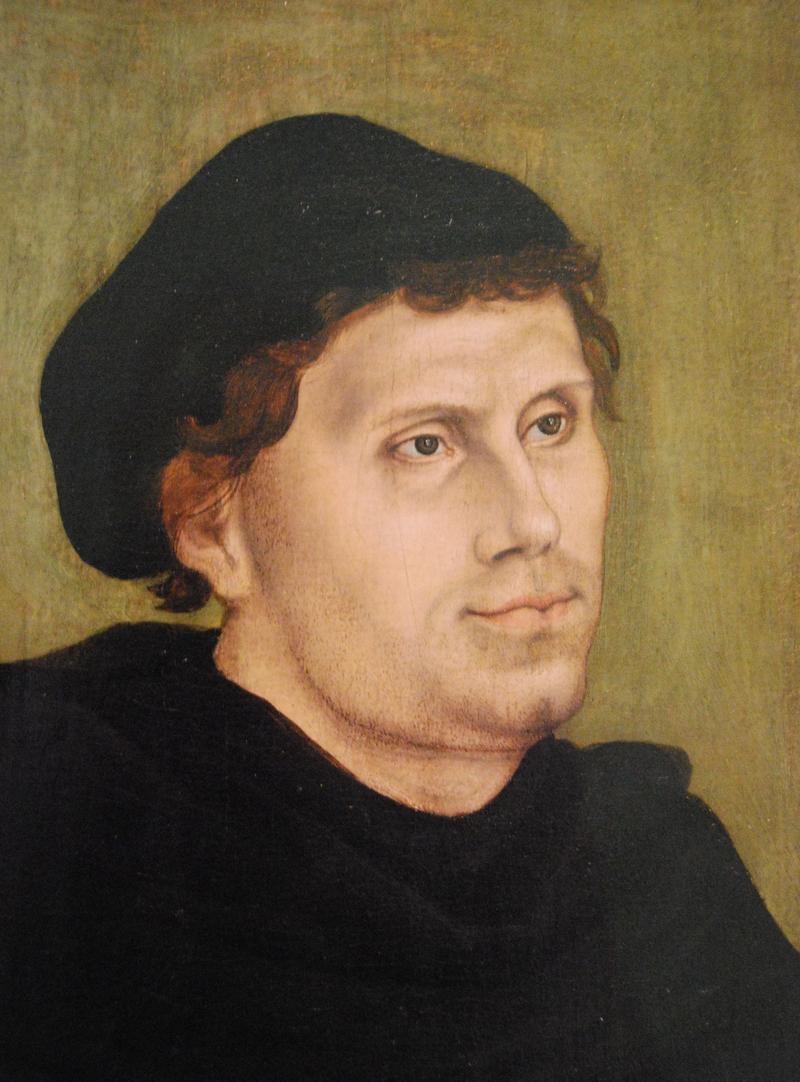 New Yorkers can choose from dozens of cultural institutions when they want to lay their eyes on exquisite antiquities and masterworks of art. But a case could be made that, right now, a single sheet of paper in a room on Madison Avenue is the most compelling object in the city.
The room is at The Morgan Library and Museum. It is host to an exhibition with the lackluster title, "Word and Image: Martin Luther's Reformation." But the artifacts and manuscripts are sublime, especially those that illuminate the lengthy print war between the German monk and Pope Leo X. Each party commissioned artists to portray the other as a whore or hell beast, the smear of choice among Christian believers in the years after 1517, when Luther first publicly charged the Pope and the Vatican with corruption.
But the time for New Yorkers to see these things is now. Next Oct. 31 will mark the 500th anniversary of the Protestant Reformation and Germany will be taking back many of the Luther-connected artifacts it has loaned out, including those on display at the Morgan. Come winter, the items will start repatriating to Luther's home country as it prepares for a yearlong celebration of his life and work.
That includes the piece of paper in question — a rare copy from the original print run of Luther's 95 Theses, the treatise that permanently altered Christianity and informed the faith of the founders of New York, originally named New Amsterdam, which was begun by members of the Dutch Reformed Church.
The actual treatise that Luther nailed to the church door has been lost. But the document on display is part of the first wave of copies that leaped off printing presses and spread across Europe — the first time that ideas on a mass-produced page were used to challenge a dominant power. It now sits in a glass case in a room on Madison Avenue, awaiting your modern eyes.