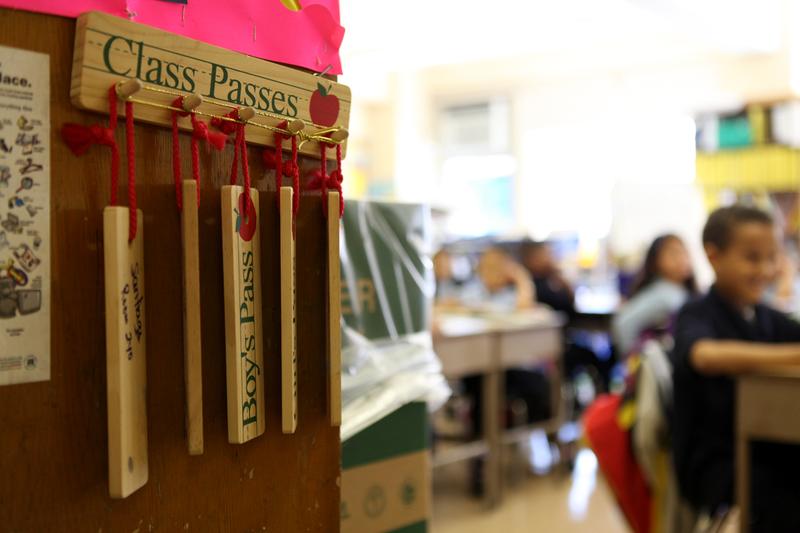 In 2007, in response to the Campaign for Fiscal Equity (CFE) school funding lawsuit, lawmakers in Albany approved a law directing districts to spend new money on essential staff, programs and services in schools.  The law also required that the New York City Department of Education submit a five-year plan to ameliorate overcrowding in schools by reducing average class sizes at all grade levels.
The law further mandated that this class size reduction plan be supported by the capital plan for school construction and include "continuous class size reduction for low performing and overcrowded schools," starting in 2007-08. Also in 2007, the state approved a city plan to lower class sizes to no more than 20 students per class on average in grades K-3, 23 students in grades 4-8, and 25 students in high school over five years. 
Since 2007, no progress has been made to implement this plan. In fact, class sizes are larger at every grade level than they were seven years ago.
To be sure, this failure results largely from Albany's refusal in successive state budgets to provide the mandated increases in education funding, compounded by the city's own budget cuts to schools.  
Left without sufficient resources, class sizes in every section of the city have risen sharply in recent years. The early grades are the largest they've been in 15 years, seeing an increase of nearly 20 percent since 2006.  Class sizes in grades 4-8 are the largest since 2002.  We have lost more than 5,000 teachers since 2007, while enrollment continues to climb. 
More than 330,000 students are crammed into classes of 30 or more.
In response to DOE surveys, parents are clear that reducing class sizes is their top priority for improving the quality of their child's education.    Mayor Bill de Blasio during his campaign pledged to achieve specific class size reduction goals by the end of his first term, in compliance with the class size reduction targets adopted in 2007. 
Sadly, the Contracts for Excellence proposed plan for 2014-15 fails to grapple with the significant challenges of lowering class sizes in overcrowded schools.  The plan is short on allocating new funding for class size reduction and allows principals to minimize increases, rather than reduce class size.  It is also unclear how the insufficient allocations for class size reduction will dovetail with the city's plan for school construction as outlined in the capital plan.
New York City schools have among the highest class sizes in the state and some of the largest in the nation.  This condition is compounded by the need to educate high percentages of at-risk children such as those living in poverty, and English language learners.  
We know from research and common logic that bringing large classes down to appropriate sizes helps all students learn, and that lowering class size even further pays extra dividends for those most difficult to reach.
We urge the Department of Education to revisit how it proposes to spend state dollars, and make a real commitment to put the city's schools on track to achieve class size reductions.
Public comments on the city's proposal can be sent to ContractsForExcellence@schools.nyc.gov by July 19.