Time (And Face Painting) Heal Wounds in Crown Heights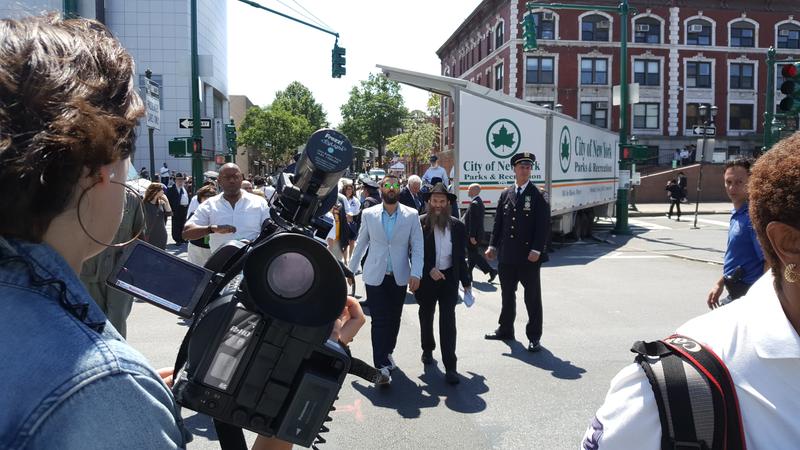 Neighbors in Crown Heights, Brooklyn gathered for live music in a park and balloon sculptures on Sunday, 25 years after bitter racial strife divided the community.
Donna Love, who is black, took her granddaughter to have her face painted by a volunteer with a Jewish faith group.
Love said a quarter century ago, she couldn't imagine people in the black and Jewish communities ever becoming friendly again.
"It's good to see," Love added.
The Crown Heights riots were triggered in 1991, after a young black boy was killed by a car in a rabbi's motorcade, and a Yeshiva student was stabbed to death hours later.
Julia Boyd and Amy Ellenbogen shared a hug.  Boyd, an African American, recalled she was mistrustful when she first met Ellenbogen, who is white and Jewish, 14 years ago.
"I said 'We don't need you,'" Boyd recalled. "She said 'I'm going to show you how to get together.' And I'm old, so I know everything..."
"It's true you DO know everything, all I did was listen to you," Ellenbogen said.